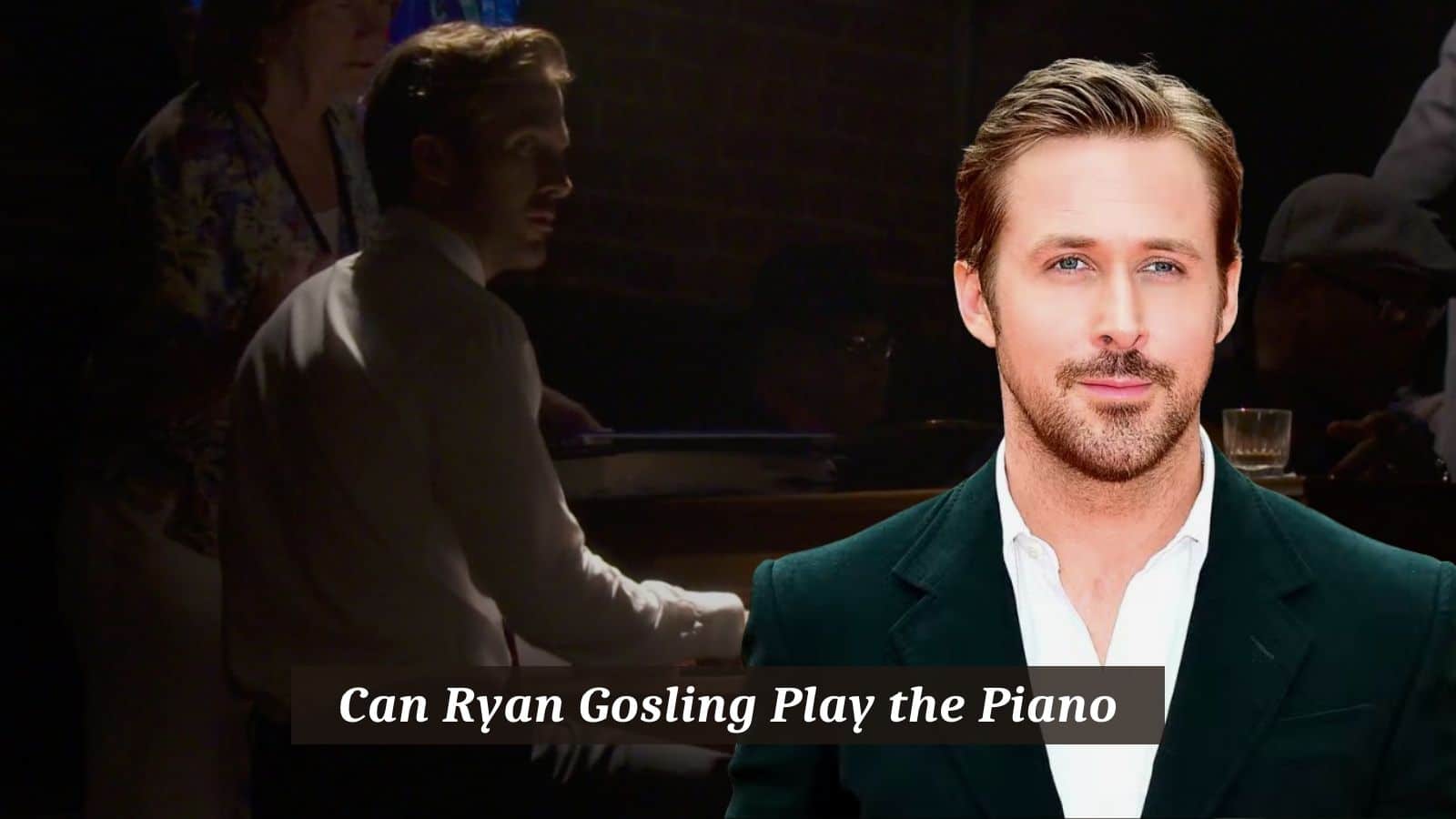 Ryan Gosling is considered one of the greatest of his generation of actors in Hollywood, but he is sometimes wholly underestimated by some. This is because he often goes to extremes to do justice to a role: he rapidly gained a whopping sixty pounds for The Lovely Bones.
For The Notebook, he spent two months in Charleston, SC, to absorb and immerse himself in the culture. He even learned to build furniture, just like his character in the movie.
Finally, he portrays a jazz pianist called Sebastian in La La Land. We wondered if Ryan Gosling could play the piano or if the director used a body double/hands double in the film. Read on to find out!
Brief Biography and Career Overview
Ryan Gosling was born on November 12, 1980, as Ryan Thomas Gosling at St. Joseph's Hospital in London, Ontario, Canada. His father, Thomas Ray Gosling, was a traveling salesman for a papermill, and his mother, Donna Gosling, was a secretary.
Due to his father's work, the family moved around quite a bit and lived in Cornwall, Ontario, and Burlington, Ontario. When he was thirteen, his parents divorced. Mandi, his older sister, and Ryan lived with their mother.
He attended Gladstone Public School, Cornwall Collegiate and Vocational School, and Lester B. Pearson High School. He dropped out of high school at seventeen to focus on acting.
This may, in part, also have been inspired by Mindi's career as a performer. He is also no stranger to performing either — he sang with his sister at weddings, performed with his uncle's Elvis Presley tribute act, and was involved with a ballet company.
He developed a unique accent because he felt that his Canadian accent wasn't 'tough' enough for the acting world and began modeling his accent on that of Marlon Brando.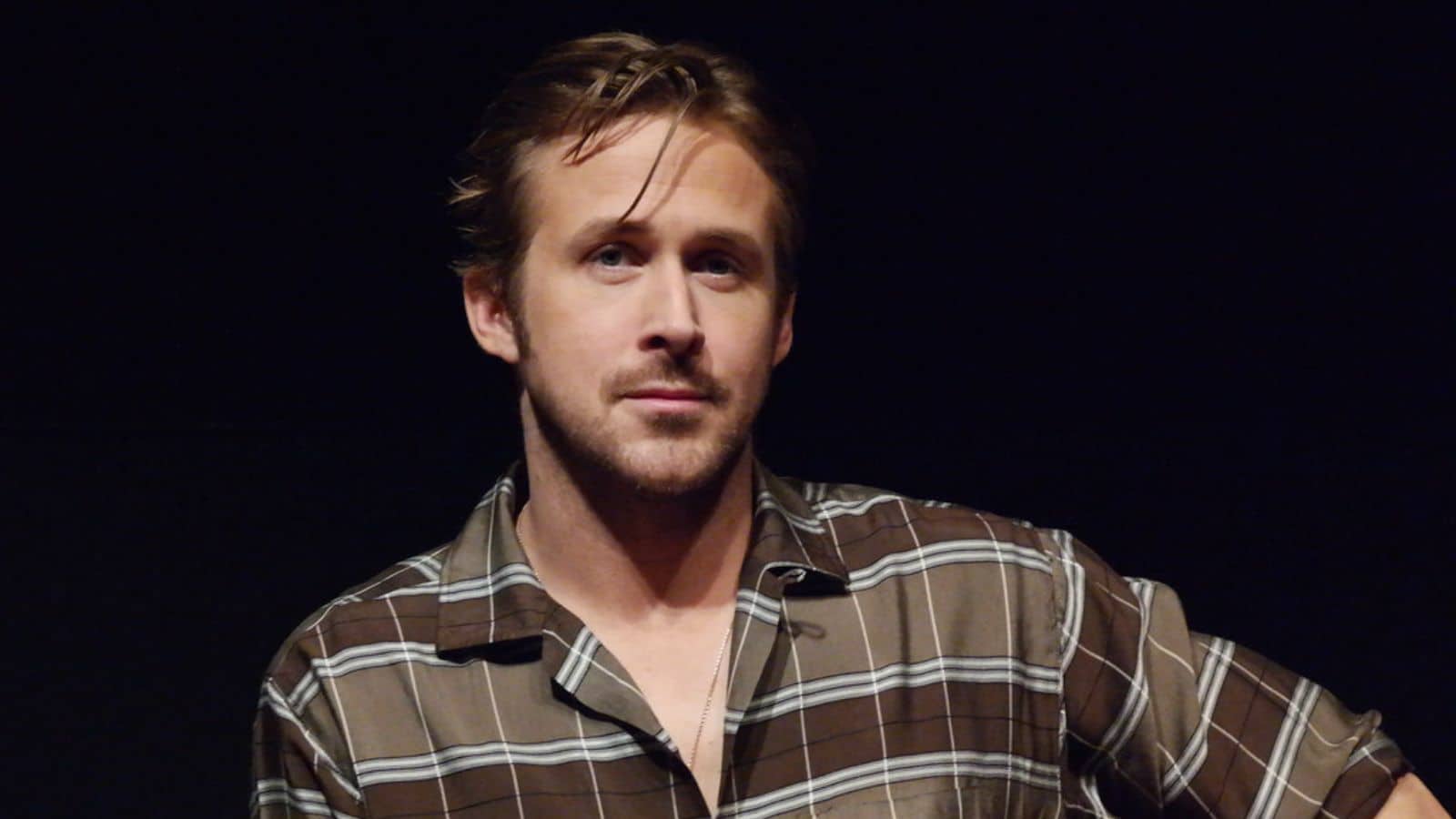 Can Ryan Gosling Play the Piano?
Alright, we've kept you in suspense long enough! Yes, Ryan Gosling can play the piano. He has a musical history.
He performed alongside the likes of Britney Spears and Justin Timberlake on The All-New Mickey Mouse Club between 1993 and 1994 at the tender age of thirteen. You can watch one of his performances alongside Justin Timberlake and J.C. Chasez, where they perform Cry For You.
But back to the present day. For his performance in La La Land, Ryan spent two to three hours per day, five to six days a week, practicing the piano for about three months.
Quite the commitment to learn a vast amount of piano pieces, but we'd expect nothing less from Ryan Gosling, who is always on point when preparing for a role.
Before La La Land, Ryan played the piano by ear, and the film allowed him to revisit and nourish an old skill. Liz Kinnon was Ryan's piano coach for the film.
Unfortunately, because of the time constraint (around three months), Ryan did not have time to learn and play music. So instead, Liz Kinnon taught Ryan the pieces, and he learned them by rote and internalized every note he's playing in the film.
Here's a behind-the-scenes video about Ryan's extraordinary commitment to the film, clearly stating that he can play the piano. Here's Ryan Gosling playing the love theme from La La Land.
Ryan Gosling's Other Musical Endeavors
Ryan Gosling can play the piano. But did you know he can sing too? In the 2010 romantic film Blue Valentine, he accompanies himself on the ukulele while singing, and Michelle Williams dances. We must admit that Ryan has quite a sweet tenor singing voice and nailed his performance in the film.
Ryan also has a duo band called Dead Man's Bones with Zach Shields. The duo formed their band in 2007 and is still active. Their music can be classified as Gothic rock and darkwave.
Their self-titled album was released in 2009. The pair decided to play all the instruments on the album and only do three takes of a song to preserve the imperfections and show the music's power.
What's interesting is this live recording of In the Room Where You Sleep, which they recorded with the Silverlake Conservatory Children's Choir as they finished their residency at L.A.'s Bob Baker Marionette Theater.
The song was also featured in The Conjuring in 2013. Ryan plays the piano in the recording while singing with the choir. Quite a departure from the singing you witnessed in Blue Valentine. For the curious among us, here's Pitchfork's documentary.
Analyzing Ryan's Piano Technique
After seeing a few videos of Ryan playing the piano, we cannot critique his technique too much. However, we have a few observations. First, he understands the basics of wrist and finger mobility.
Yet, his hands are somewhat too 'flat' or close to the keyboard — understandable because he is not a professional pianist.
He also has a habit of playing 'deep' into the piano keyboard, which is not a very good technique under normal circumstances because the black keys on a piano are smaller and thinner than the white keys.
Considering the above, Ryan's 'deep' playing may be a habit he has picked up because he never had formal piano training. His playing in La La Land, especially, is strong and measured. Still, in a professional setting, his deep playing combined with relatively flat hands wastes energy.
In addition, classical playing would be problematic because he would not be able to have fine control over shaping phrases and adjusting dynamics. Apart from these observations, we have to state what Ryan has achieved in the short time he has been learning the piano; he plays amazingly well!
Conclusion
Apart from being a dedicated actor who goes the extra mile when preparing for a role, he is also multi-talented. He sings in a band, Dead Man's Bones, with his friend Zach Shields where he's on vocals, guitar, bass guitar, keyboards, and piano.
His performance in La La Land blew audiences away because he performed all the piano solos himself — a feat he accomplished by learning all the piano pieces by heart in three months. We're sure we can all expect many more wonderful performances from Ryan Gosling in the future!