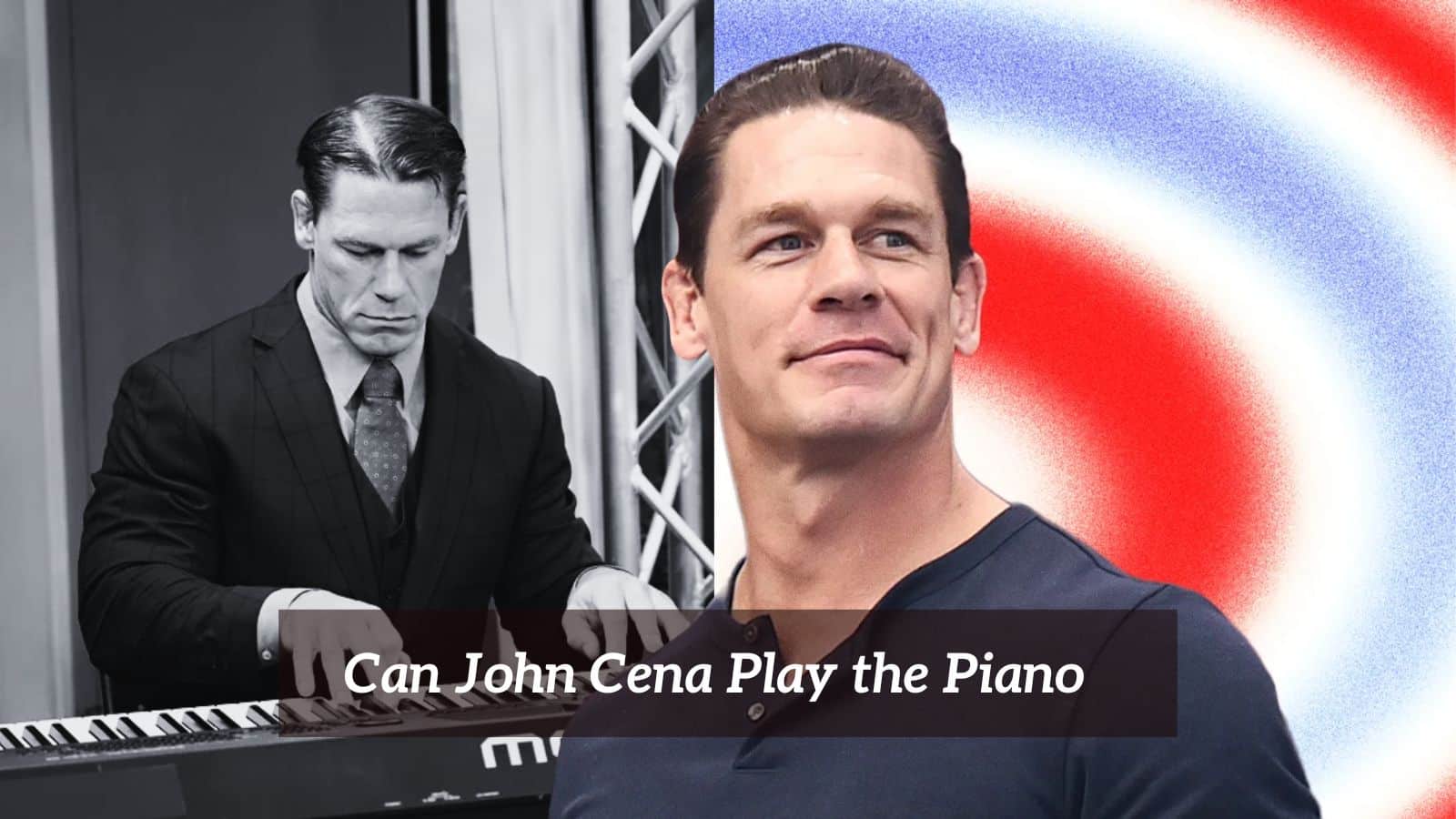 Apart from being an accomplished amateur pianist, John Cena is also a former wrestling star with 16 world championship titles, a Hollywood film, and a television actor. He has granted over 650 wishes for the Make-a-Wish Foundation.
Fans were probably shocked when they saw John Cena playing the piano at the end of episode 6 of The Peacemaker. Is John Cena playing the piano?
Can John Cena Play the Piano
Yes, it is true! John Cena can play the piano and is as dedicated to his art as ever. Let's dive into John's musical roots before looking at some videos of John playing the piano.
John Cena's Musical Roots
John Cena has shown an interest in music from early in his life. He was particularly drawn to the rap and hip-hop culture in his youth.
John's interest and talent in hip-hop and rap earned him a spot on the 2004 WWE Originals soundtrack album. He performed the song Basic Theonomies alongside his cousin Marc Preki (stage name Tha Trademarc).
In 2005 John released his debut album, You Can't See Me. It was recorded with his cousin Marc Parka. Among the seventeen tracks on the album, his WWE (World Wrestling Entertainment, Inc.) entrance theme, The Time is Now, features as the first song and has been his entrance theme on WWE since 2005.
John also has a good sense of humor, as seen in the parody song Bad, Bad Man. The music video for Bad, Bad Man parodies 1980s culture and appropriates and parodies the television show The A-Team. Bad, Bad Man has also featured on his 2005 debut album.
John Cena's Piano Playing
It all started in 2016 when John wanted to learn an instrument. In an article published in Parade, John revealed that he's been taking language and music lessons for about a year. He became relatively fluent in Mandarin Chinese through WWE's free second-language program.
John even iced in Yinchuan, China, for a short time in 2018 while creating video content for WWE's YouTube platform. John takes his piano lessons and practice very seriously and will carve out time to practice piano—up to an hour a day.
Let's look at some of John's other piano performances ending with the big reveal of Peacemaker to top things off.
A Celebratory Performance for Bella Twins (2017)
John, dressed up in a tuxedo and bowtie, made a surprise performance of Maxent Cyrin's cover of Where Is My Mind by the American alt-rock band, the Pixies.
His former fiancée, Nikki Bella of the Bella Twins YouTube channel, posted the video of John playing to celebrate reaching 900,000 subscribers.
Surprising Kids with His and Piano Skills (2018)
During an interview with Hoda Kotb, in front of an audience of children, John showed off his Mandarin-Chinese language skills and played a jazzy piano solo. You can watch the interview and piano solo here.
John Cena on Playing the piano (2018)
During a solo 'video interview' for Vanity Fair, John revealed that he "truly enjoy[s] messing around on the piano" and carries on explaining, "it's something I started about a year and a half ago."
John admits that although "I'm not very good," he makes the time to practice to "get better every day." Playing the piano is essential to him "because it keeps my mind sharp and also music comes out, and that's very soothing to the savage beast."
The Talented Mr. John Cena (2019)
John posted a video of him playing Satie's Gymnopédie No. 1 in Vancouver, Canada, while the snow was drifting outside. We can't imagine a more perfect setting for Satie's haunting melody. John introduces and ends his video while speaking Chinese.
John Cena's Piano Playing on Peacemaker (2022)
John Murphy arranged John's performance on the piano in Peacemaker. The Peacemaker/John Cena plays a version of Mötley Crüe's Home Sweet Home. The Peacemaker's version is much slower than the original.
While it is not filled with fireworks or challenging passages, it hits one when you consider The Peacemaker's life.
John Gunn explained why this song is so apt for the character The Peacemaker: "Chris Smith is an artist who this world has decimated. He's been decimated by who his parents are, what his surroundings are, and the entire culture he's been brought up in," James continued in his Twitter thread.
"This is not to say he is not culpable; he is. But he is emotionally mute, unable to express himself." The piano provides the character with a vehicle to express his bottled-up emotions. Through the piano, he has a creative outlet as well.
Remarks on John Cena's Piano Technique
After watching quite a few of John's videos where he plays the piano, it can be said that he has a solid technique. In some of his earlier videos, his fingers appeared quite 'stiff.'
Still, as time progressed and he gained more confidence in his playing abilities, this problem subsided. His posture at the piano is excellent, and he doesn't play with 'flat hands.'
He is confident at the keyboard, but I'm sure he will develop the confidence and muscle memory to trust his hands to find their way around the keyboard with time and not constantly check where he's placing his hands on the keyboard (you can see this in the Satie video).
If you look through the videos we have linked in this article; you'll notice how John's technique has developed—a clear sign that practice does indeed make perfect.
It is also striking that John memorizes the pieces he's playing and is building his repertoire, which ranges from classical to jazz. Even rock music is present in his repertoire.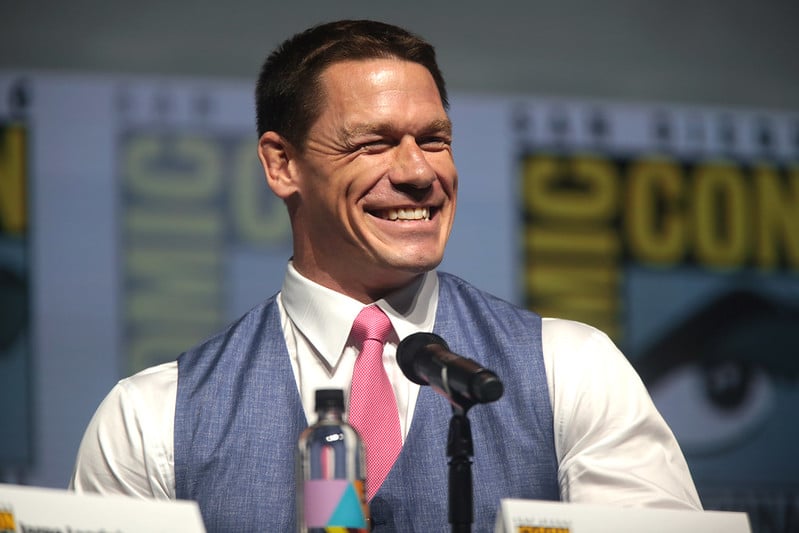 Conclusion
John Cena is a highly adaptable individual who has broken down stereotypes several times, demonstrating that 'big guys' and former wrestlers can encompass more than just one thing and have excellent abilities—John Cena is more than what meets the eye—he's not all 'brawn and no brains.'
His piano-playing progress is a testament to this, and we hope to see more videos from him in the future.