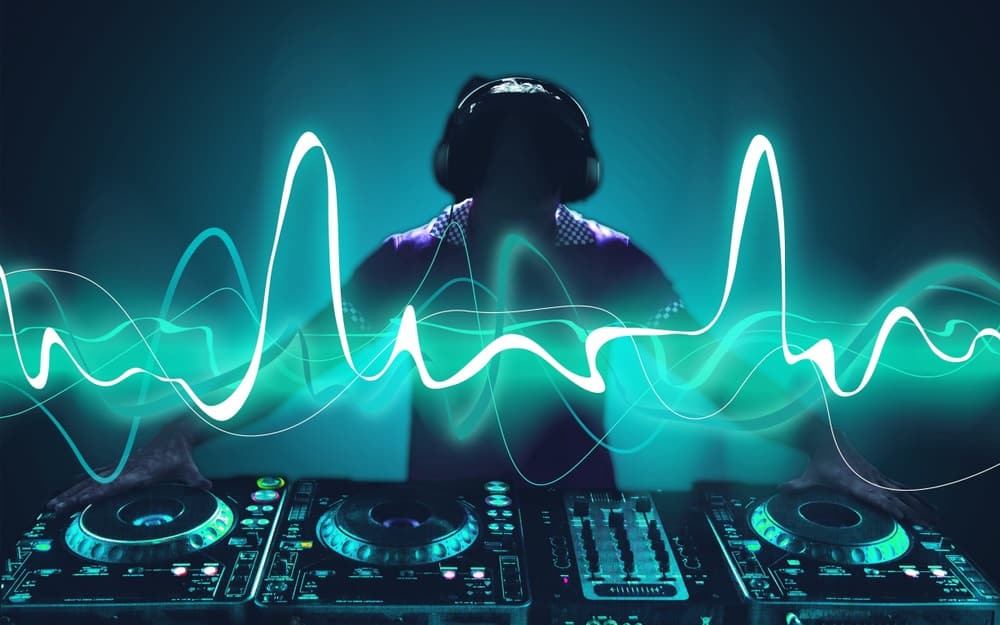 Everyone loves dancing to the tunes, but guess what? You need the right tunes and hits to move on. So, if you want to dance, what can be better than dance music? There are endless genres of music but nothing can match the dancing needs as dance music.
DISCLOSURE: This post may contain affiliate links, meaning when you click the links and make a purchase, we receive a commission.
So, if you want to harness the dance music skills, you will need to practice and excel. For this purpose, we have added the 7 best ways to learn dance music and excel in the niche!
Best Ways To Learn Dance Music
We are living in a world where everyone is connected to the internet. Wherever people go, they are using the internet. Consequently, you can use the internet to learn dance music online. These online lessons are suitable for people who want remote learning rather than going to music schools or coaching centers.
When it comes down to online dance music lessons, online learning websites are the best choices. These websites are loaded with courses, so people can choose from the variety of courses that complies with their meets and skills. Online learning websites are growing in numbers but you need to be extra vigilant in choosing the right one.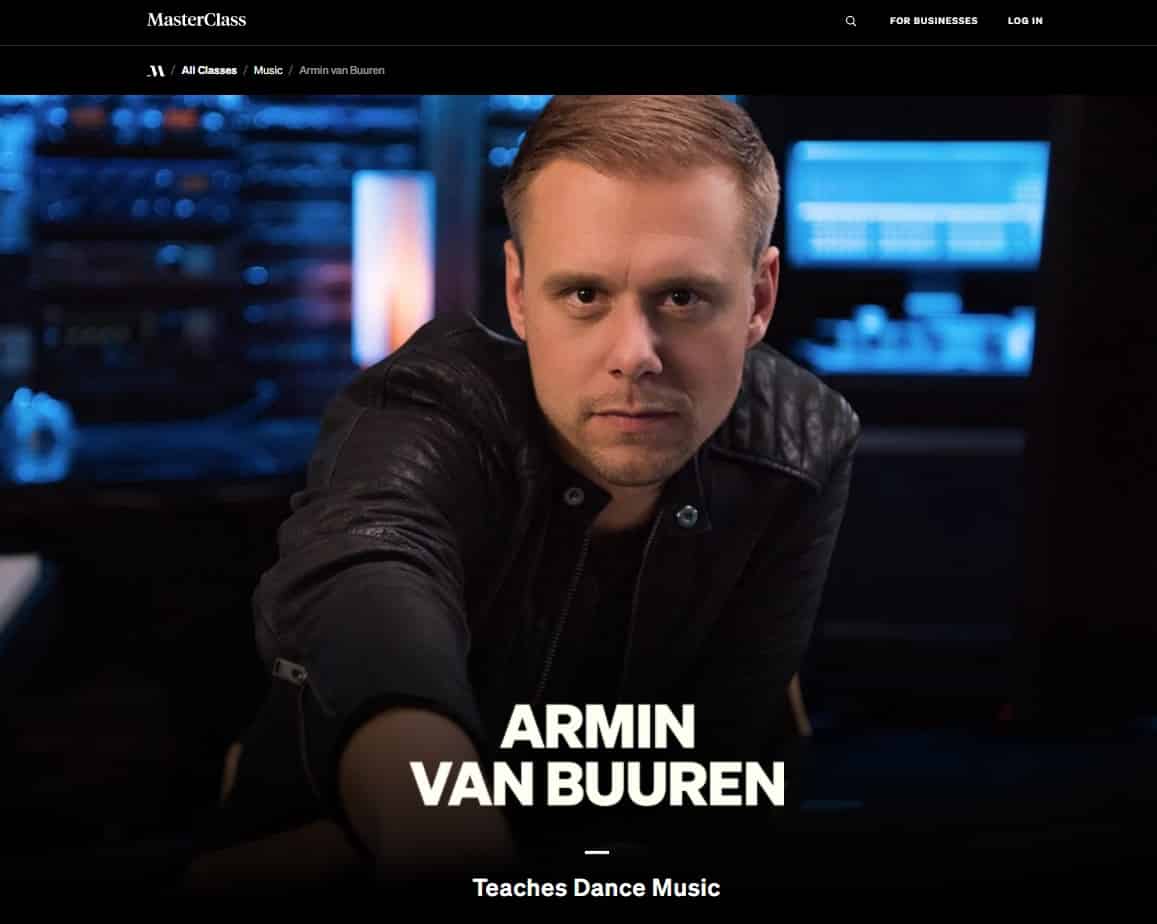 For everyone interested in learning dance music online and through learning websites, MasterClass is one of the finest choices. The course is designed by Armin van Buuren and he has been hosting his own radio show. He hosts the show on a weekly basis and gains more than forty-million listeners. He has coined his name as the platinum-selling DJ.
With this course, he will teach how to build an entire track since he states the production, performance, and promotion. The course will allow the students to use the plug-ins, record the vocals, and mix the tracks. In addition, you will learn how to jazz up the set. There is a special introduction video where you get brief information on DJing and production.
This course will empower the students to find their melodic inspirations, so you can curate emotions in your music. In addition, you will be able to learn how you can build the home studio. He has added the templates, so you can modify the tracks accordingly, and streamline the DAW project. The course will teach the students how to work with leads and pads without leading to clogging.
The best thing about this course is that it provides the liberty to experiment with different leads and pads, so you can actually explore the right melodies. By the end of this course, students will be able to create the tracks that make the entire cloud dance, while dialing the drum and bass. Also, you can add layers and loops to the tracks.
Consequently, you will learn the low ends and how you can sculpt the sounds and tracks. On top of everything, students can optimize promotion channels. Lastly, the students will learn specific elements, while learning how to organize the tracks and create a mix. All in all, this is a well-integrated course, so you can learn editing as well.
2. Groups
While you want to indulge in music and dance, nothing will promise results as good as playing among the group. So, if you are interested in dance music, we suggest joining the groups because they offer an interactive learning experience. To be honest, learning dance music is not only comfortable but promises fresh learning.
In addition, these groups will teach you different approaches to dance music and you will start seeing things differently. With this being said, you will be able to diversify the learning experience and learn high-end dance music skills that aren't usually taught at the coaching centers. In simpler words, you can learn from others' experiences.
3. Private Tutors
In case you want to learn the dance music techniques but don't want to socialize and interact, we suggest hiring a private tutor. These private tutors tend to offer private dance music lessons online as well as on an in-person basis. The online private lessons are usually conducted online through Zoom and Skype. The students and tutors can mutually decide the time for lessons.
On the other hand, if you want the in-person private lessons, you can decide the location with the tutor. Usually, these in-person lessons are more beneficial because the tutor is completely focused on you. With this being said, they will be able to outline your mistake as soon as you make it, hence a better learning outcome. All in all, we suggest hiring private tutors from LinkedIn because they are the most professional ones!
4. Books
While you are trying to learn the dance music techniques and don't want to practice from the start, we suggest opting for the books. This is because the books share theoretical information that's helpful in deciphering the right techniques. In addition, some books are designed with graphics and illustrations that teach how to curate the techniques. These books can be easily bought from public libraries or music stores.
5. Video Platforms
For everyone who is enthusiastic about learning the right dance music skills and techniques, the video tutorials are the most effective ones. In addition, you can use the video platforms for accessing the instructions and guidelines without costing a fortune. These video platforms include YouTube, Twitch, and Vimeo.
As far as YouTube is concerned, you can search for dance music channels because they focus on the specific techniques that are essential for this music genre. We suggest that you create a playlist, so you don't have to search the videos again and again. On the other hand, Twitch and Vimeo are famous platforms for people who want creative videos.
6. Pinterest
Pinterest is one of the most famous platforms for people who want to learn new stuff. It is usually used for crafty purposes but you can now learn the dance music from Pinterest as well. With this being said, you can search for dance music lessons on Pinterest. The video percentage will be fewer but you can access the sheet music that helps you learn how to read the music, hence better dance music outcome.
7. eBooks
For everyone who wants to learn dance music techniques through books but doesn't want to buy the hard-copy, an eBook is a right choice. The eBooks are suitable for people who want to learn advanced and modern techniques. This is because the eBooks are written by expert musicians and DJs who are currently practicing in the field.
Above all, the eBooks can be downloaded on your smartphone, tablet, or laptop, so you can read whenever you want. Even more, these eBooks can be accessed on different websites and you can pay through credit or debit card. In addition to the websites, eBooks can be bought from Amazon as well.
The Bottom Line
Dance music is a suitable music genre for everyone who needs to learn some rock'n'roll music, so you can dance to the tunes. With this being said, if you want to learn the dance music techniques, we have added the 7 best ways to learn dance music. We added multiple ways to learn dance music that complies with the different skills of the dance music enthusiasts. So, did you find a suitable choice?