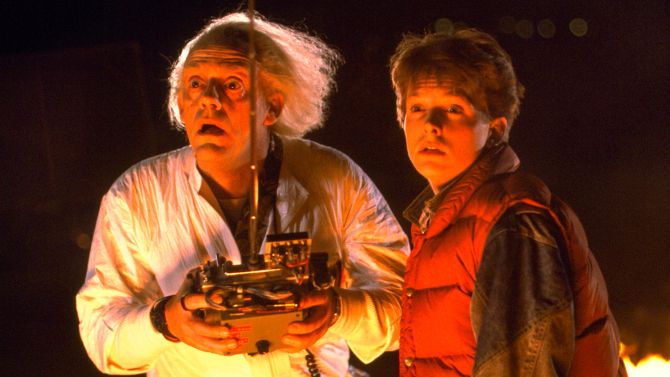 A few weeks back I talked about a performance of the music from Lord Of The Rings while the film played on screens behind the orchestra. While that was a magnificent presentation, it seems that the orchestral live performance with film is becoming somewhat of a trend, as Back To The Future sets its 30th birthday to do the same thing.
Variety Magazine is reporting that Universal Studios will mark the anniversary of the 80s classic film starring Michael J Fox with live orchestration of the score. The score created by Alan Silvestri will debut with the film in front of a live audience in 2015 in Lucerne, Switzerland. The presentation will also include 15 minutes of new music written and arranged specifically for the anniversary presentation.
As of this time, no other screenings or performances have been scheduled for the 30th Anniversary of Back To The Future with live orchestra production.