An alleged Beethoven score of his Allegretto in B minor has failed to sell at a London auction house after a expert on the composer's work challenged its authenticity. Sotheby's expected the 1817 score to sell for around £200,000.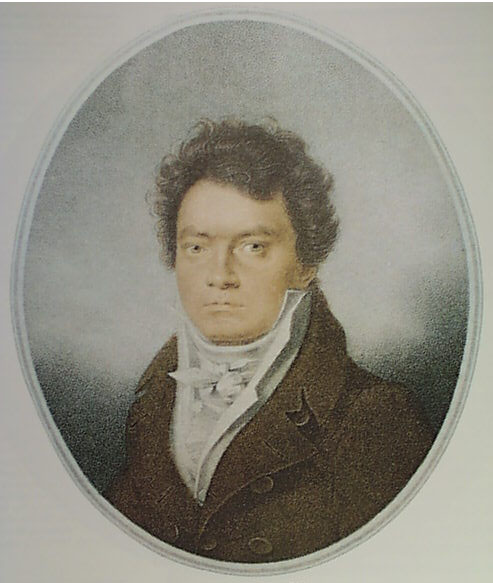 Barry Cooper spoke out last week, declaring that the handwriting on the score did not match Beethoven's. He argued that the date on the manuscript, 29 November, 1817, a day after Beethoven's original composition, suggested that the version Sotheby's was trying to sell was merely a copy made by someone else.
Cooper took part in a debate that became heated on BBC radio with Dr. Simon Maguire, the director of books and manuscripts at Sotheby's. He expanded on his doubts about the score, saying there were several copying mistakes Beethoven would not have made. In addition, he noted that the marking of the naturals did not correspond with Beethoven's style.
Maguire attacked Cooper's refusal to see the manuscript in person by visiting the auction house before questioning it being a Beethoven score. But Cooper shot back that this was unnecessary because he could tell from a photocopy that the handwriting was not Beethoven's. A Sotheby's spokesperson criticised Cooper as "irresponsible" for raising doubts without having inspected the document.
"Although a personal inspection would enable me to study the paper type and the nature of the ink, handwriting features are perfectly evident in a good photocopy such as I have. Sotheby's have not named a single Beethoven scholar who considers the writing to be Beethoven's … whereas I could name six Beethoven scholars who are convinced this is not his handwriting, and have not yet encountered a single one who disagrees," Cooper told the Guardian.
Meanwhile, Sotheby's had better luck with the full score of Mahler's Second Symphony, the "Resurrection Symphony," which sold on Tuesday for a record-breaking £4.55 million.