The London auction house Sotheby's is preparing to sell a manuscript from Ludwig van Beethoven next week on 29 November, 199 years to the day he wrote out the Allegretto in B minor for a visitor in Vienna.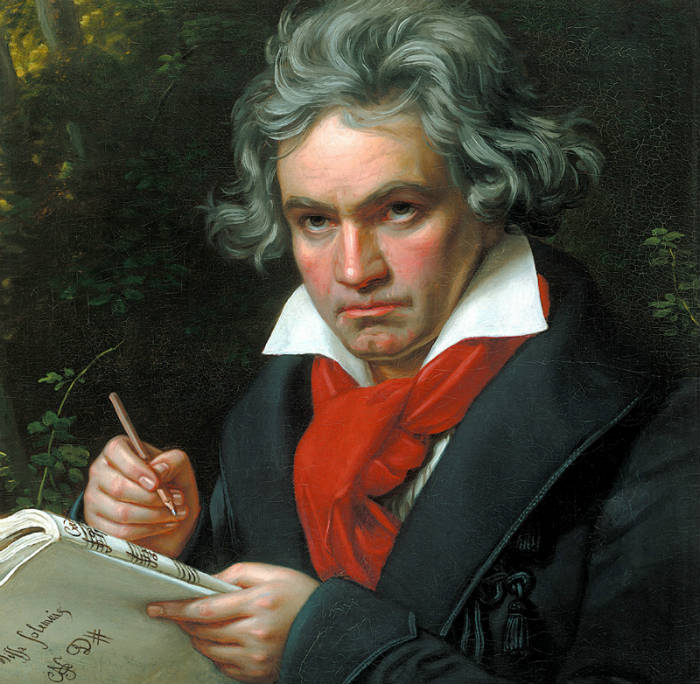 But some doubt has been cast over the auction by an eminent Beethoven scholar, Professor Barry Cooper from Manchester University, who claims the Beethoven score is not in the hand of the composer at all. Cooper has studied Beethoven's manuscripts for around 40 years and claims the handwriting does not match his style.
Cooper contends the score of the 23 bar piece is a copy made by someone else of Beethoven's original, which was composed on 28 November, 1817. Sotheby's sold the original manuscript in 1999 after it was discovered in a house in Cornwall. The Allegretto was unknown prior to that discovery.
Sotheby's disagrees with Cooper's assessment, arguing that other experts have validated its authenticity. On its website, it notes that this is the second version of the piece written by Beethoven. It goes on to point to certain features consistent with the first version produced the day before. "Beethoven's slightly more polished script here, compared with the Bodmer copy of the "Allegretto", confirms that this is the later of his two autographs.  Musically identical, the two manuscripts are also physically very similar, both being written on a bifolium with an integral blank," Sotheby's notes.
An interesting story to follow over the coming week and find out if either side can be proven correct.