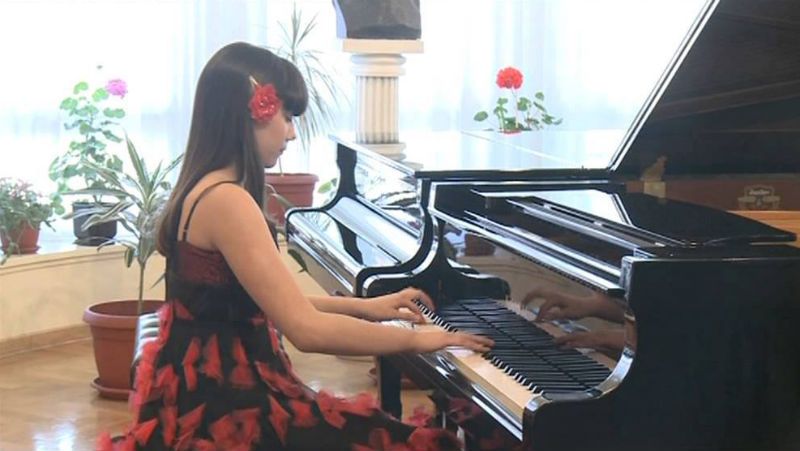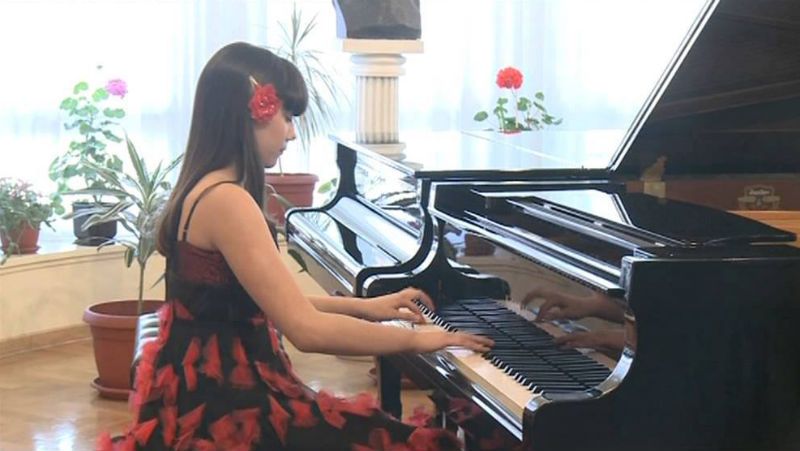 Many classical performers are already excellent craftsmen and women by their early teens. This is certainly the case for Iva Vukovic of Serbia. As illustrated in this video of her performance of Chopin's Scherzo No. 1 in B Minor Opus 20, uncommon is an adjective that jumps to mind upon viewing her prowess at her instrument.
Where some at her age might have chosen more common suites, the opening of this piece illustrates a stark command and excellence in the precision of both timing and stroke. Aside from the obvious skill level is the noticeable passion Iva performs with and exudes while playing.
This, above all, at her age is what illustrates the potential she has for being a truly outstanding musician. Incredible work from here from this talented young musician.