Soprano Marni Nixon recently passed away at 86, following complications from breast cancer. Her name might not spark instant recognition as in the case of Maria Callas or Renée Fleming but, unless you have never been appraised of the great mid-century big Hollywood productions, you surely have heard her singing voice.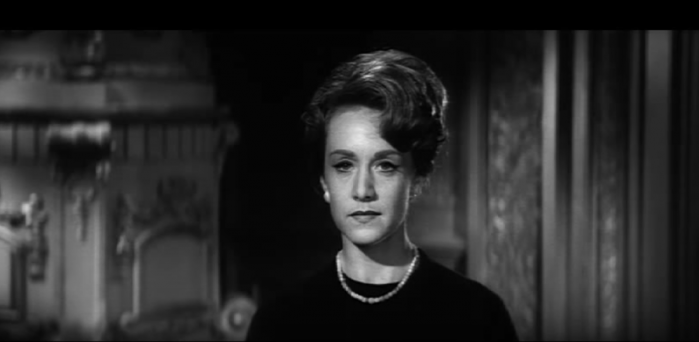 Nixon dubbed the likes of Deborah Kerr in The King and I, Natalie Wood in West Side Story, and Audrey Hepburn in My Fair Lady. Those ghost roles got her recognition from Time magazine, which decided to nickname her The Ghostest of the Mostest–a bad rhyme that, however, managed to stick. She also starred as Sister Sophia in The Sound of Music, sadly her only movie role.
Her talents were not only confined behind the curtains of grand Hollywood movies. Blessed with a perfect pitch, she even recorded works by Igor Stravinsky, Schoenberg, and Gershwin among others.
Let's have a look at her most interesting performances.
1954: The King and I
When Marni Nixon was summoned by Twentieth Century Fox to ghost Deborah Kerr in The King and I, the actress was well aware that she needed to be dubbed, and the two managed to develop a friendly relationship. In fact, even though the production company made Nixon swear to secrecy, stating that, were she to spill the beans, they would make sure she would stay away from Hollywood for good, it was Kerr herself who eventually credited the soprano's work in a later interview.
The two of them actively collaborated on set."Whenever there was a song to be sung in a scene, I would get up and stand next to her and watch her while she sang and she would watch me while I sang," Nixon is quoted saying on NPR. "After we recorded that song, she would have to go to the filming of it and mouth to that performance."
1961: West Side Story
Things did not proceed as amicably as they did with Kerr when Nixon was employed to dub Natalie Wood's Maria in West Side Story. Wood desperately wanted to provide her own singing voice, so the sessions were set up so that she would first record the song on her own and then Nixon had to perform the whole track again. In theory, executives wanted to integrate Nixon's high notes with Wood's vocal track, a technology that was not feasible at that time. Instead, they praised Wood's singing while listening to her playbacks so that she thought everything she sang sounded perfect: they knew that she would abandon the project altogether should she face that type of criticism.
When the final cut of the film came out, Wood was understandably upset and betrayed. "But in their defense it was their job to make sure that their highly paid and very bankable star finished shooting every scene," Nixon wrote in her biography. "In addition, it was their responsibility to present the brilliant and difficult Bernstein/Sondheim score in the best possible light. This they did, and did it well." Were they right?
1964: My Fair Lady
Like Natalie Wood, Audrey Hepburn also expected that most of her own vocals would be used in My Fair Lady. Even though she had shown some degree of vocal proficiency when she sang Moon River in Breakfast at Tiffany's, the role of Eliza was, vocally speaking, out of her league, since it was a high-soprano role. Hepburn submitted herself to hours of vocal training and, unlike in Natalie Wood's case, Nixon was allowed to watch the diva vocalize and absorb her speech pattern and the way she breathed. The star and the ghost started sharing limousine rides and their time together proved fruitful for the dubbing process.
When Audrey was told that Nixon would sing all of Eliza's songs, Hepburn just replied "Oh" and walked away. The day after, however, she apologized for her reaction. During the publicity phase of the film, Hepburn herself admitted she was dubbed, saying "I took singing lessons from a New York vocal coach and prerecorded all of Eliza's songs, but the final result is a blend." The fact that Hepburn was dubbed started becoming like an albatross when the Oscar nominees were announced the following February. My Fair Lady totaled 12 nominations, but Audrey Hepburn was notably left out. "Hepburn did the acting, but Marni Nixon subbed for her in the singing department and that's what undoubtedly led to her erasure," wrote Variety.