Renowned cellist Yo-Yo Ma will begin a youth programme for young musicians in China next month. He will serve as artistic director for the two-week initiative, which is open to musicians aged 18-35 from China, Hong Kong, Macao and Taiwan.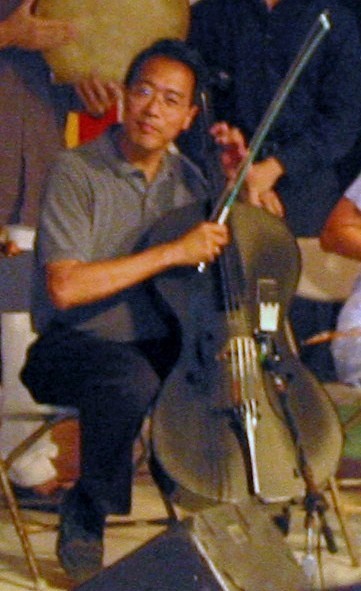 He will be collaborating with the Guangzhou Symphony Orchestra to run the event, called Youth Music Culture Guangzhou. Michael Stern of the Kansas City Symphony Orchestra will be a faculty member and the music director.
Ma will appear in a concert with the YMCG Orchestra on 15 January and there will also be other concerts, masterclasses and cultural activities. The goal of the training programme is to develop "virtuosity and musicality, cultural awareness and personal artistic development." "I believe that any musician or artist should not only be technically proficient, but also be mindful of the power of their art and the need for it in the world," Ma commented.
Ma has made education activities an important part of his illustrious career, regularly giving masterclasses while touring to perform. In 1998, he founded the Silk Road Project, an arts and education non-profit which works with cultural institutions to create educational material, holds workshops for students, organises performances by the Silk Road Ensemble and engages in cultural exchanges. It has a partnership with Harvard University and has also done work with middle school students in New York's public schools.
The event in Guangzhou will be held annually and all students selected will be given scholarships to cover tuition fees.