A work by the 16th century English composer Thomas Tallis is to be performed for the first time in over 450 years in a concert in April at London's St. John Smith Square.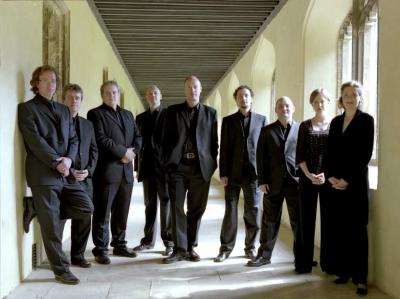 Alamire will perform Tallis' motet Gaude gloriosa, which was last heard at St. Paul's Cathedral in 1544 during the reign of Henry VIII. Tallis is considered one of England's greatest composers for his work in choral music.
The music was discovered behind plasterwork in Corpus Christie College, Oxford, in 1978. But it was only recently that David Skinner discovered that the previously unidentified English text originated with Catherine Parr, Henry's sixth and last wife.
The text comes from Parr's Psalms or Prayers, published in 1544 in conjunction with Thomas Cranmer's Litany. Cranmer's publication marked the beginning of the English reformation and the new information about how it was used alongside Parr's text has led Skinner to suggest 23 May, 1544, as the date for the commencement of the English liturgical reformation. This predates by five years the issuing of the first prayer book in 1549.
Skinner was a joint founder of Alamire in 2005. The ensemble of consort singers performs music from the medieval and early modern periods, and frequently collaborates with instrumentalists. The group takes its name from the scribe Petrus Alamire, who among other things compiled a choir book presented to Henry VIII and Catherine of Aragon in 1516 containing the latest repertoire of French and Franco-Flemish music.
Did you enjoy reading this article?
We rely heavily on the generosity of our readers in order to continue and expand our work. Even a small, regular donation can go a long way to help us pay our writers and expand our team so we can bring you the latest from the world of classical music and beyond. Please donate today in support of our Patreon campaign.