At 81 years old, most individuals (let alone famed ones) have spent the past few years settling down after decades of work. Not for Willie Nelson. The world-renowned folk and country artist has all but slowed down, touring the globe and continuing to record albums like 2014's Band Of Brothers.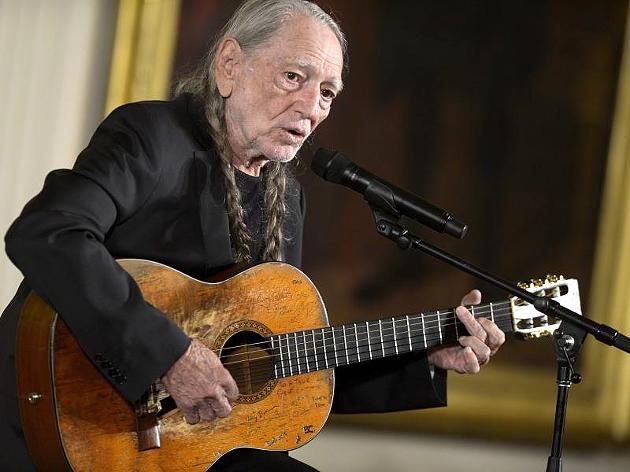 Nelson's career as an entertainer has not just included music. Nearly 4 decades ago he made his film-acting debut in 1979's The Electric Horseman. His other film work includes Wag The Dog and The Dukes Of Hazzard. His love of film is so rich that he has maintained a film set at his Texas ranch for many years called Luck, Texas. This set will soon be the shooting location for a film by Australian director Lian Lunson titled Waiting for a Miracle to Come.
The storyline centers around a young girl (played by Sophie Lowe) who, after finding letters from her father, is directed to a goldmine somewhere in California. Along the way the girl encounters Nelson and Charlotte Rampling, who lead her to find something more valuable than gold.
Joining the cast in a production role is legendary U2 frontman Bono, who will serve as an executive producer. Bono will also compose a song that Nelson will perform on the soundtrack and potentially in the film. Nelson and Bono have a rich history together including collaborative work on the U2 Duals album from 2011 and the documentary Leonard Cohen: I'm Your Man.