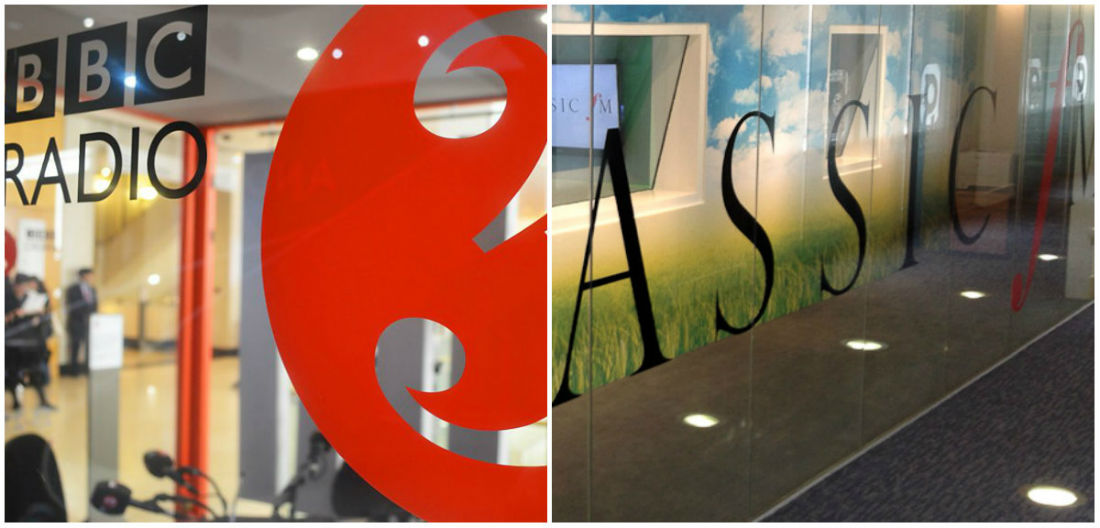 Radio 3 and Classic FM have always been competitors, but over the past several months the verbal jousting between Britain's two classical music radio stations has grown. Criticisms have been made on both sides about the content and style of both stations' programming.
The latest shot was fired earlier this year when an internal draft plan to make changes to Radio 3's programming described Classic FM's offerings as being put together by a computer. "Unlike Classic FM, Radio 3 Breakfast is not put together by a computer programme," the document states.
The conflict began last March when the BBC Trust claimed in a report that Radio 3 was trying too hard to be "accessible" by including features like quizzes, music charts and phone-ins during its daytime programming. The station had to focus on "maximising its distinctiveness and minimising similarities with other stations," the Trust argued. Then in September, a parliamentary select committee hearing was told by one MP that the BBC's classical station was "dumbing down" and sounding more like Classic FM.
The Trust requested Radio 3 controller Alan Davey to make changes to Radio 3's programming, and he has since removed the classical chart and cut back on phone-ins. But he defended his station with an attack on Classic FM in December. Although he didn't mention the rival by name, it was clear enough what he meant when he said, "While we realise people don't have time to take in complete symphonies we are still not rushing you…It's the opposite of fast food – we're giving you real nourishment, deliberately slow radio, and not, as may be found elsewhere, snippets, compressed in sound and context, to hum and forget."
Davey also stepped back from calling Radio 3 a classical music station, saying instead that it was a "cultural" channel. "I want us to talk more about the things we do that are wider than music. Radio 3 speech content is wonderful but not enough people know about it. Yes, we're predominantly classical music, but we're also jazz and world music and drama and speech, culture and ideas," Davey commented.
Sam Jackson, who oversees Classic FM, hit back in January by telling Radio 3 to stop copying its rival. He claimed that Davey's comments about Classic FM were patronising to the 5.5 million listeners it attracts every week, and he urged the BBC station to stop programming film scores and music from video games–two areas which have helped Classic FM to draw a new audience. Instead, he suggested Radio 3 focus on other musical genres and drama. "we want to see them do more of that and not just put it in the evenings and weekends," he added.
According to Jackson, Classic FM has helped introduce a new generation to classical music over its 25-year existence. This has been assisted by the development of new technologies, which he argued encourage young people to be more open-minded about different musical genres because they are so easily accessible via iPads and other devices.
The merits of each station have been the subject of debate among listeners. The main things mentioned in threads like this one are that Radio 3 tends to offer more variety, with opportunities to discover new music, but among those who prefer Classic FM, it is often felt that Radio 3 does not let the music speak for itself.
Radio 3 is expected to present a new set of proposals to alter its programming next month. However, one anonymous source insists that there is no issue about overlap with Classic FM, stating that there is not just "clear blue water" between the two stations, but "a gap of Pacific proportions."
What do you think? Do you prefer listening to Radio 3 or Classic FM? What do you make of the criticisms made by each station of its rival?