[Language Warning in video]
Epic Rap Battles Of History have got a lot going for them. Taking originally written rap tunes laced with both history and a ton of roast-styled sarcasm make the learning experience of backstory on new and old musicians and historical figures, all with subtitles to help keep track with who wins the battle.
Skrillex (aka Sonny John Moore) is a Californian DJ and producer who became the lead singer of the post-hardcore band From First To Last before leaving to pursue his solo career. In a few years he has racked up over 6 Grammy Awards and is a sought-out talent in songwriting and production.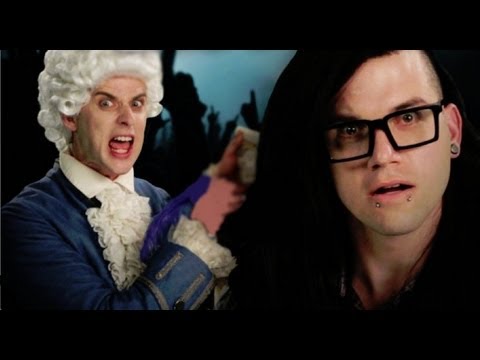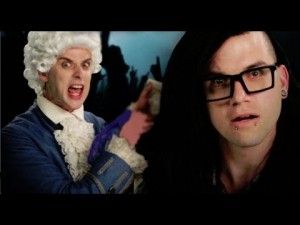 Mozart is beyond the recognition of any modern songwriting icon including the likes of the Beatles or Elvis. Single-handedly credited with being the most recognized influential composer of the Classical era of music. A child prodigy on piano and violin, Mozart began both performing and composing at age 5 before composing symphonic music that would change the style of classical music forever.
In less than 3 minutes these historical pieces are rephrased in a rushed collection of slams and raps designed to defame the other performer. The rap battle is not a matter of who has more of an imprint in history (or music history for these two) but more a matter of whose rap lines were framed the best to discredit the other.
Who wins is up to you. So you who you think wins this battle?