Do You Know Which Pianist was Famous for the Style of Boogie-woogie?
The answer is Pinetop Smith.
DISCLOSURE: This post may contain affiliate links, meaning when you click the links and make a purchase, I receive a commission. As an Amazon Associate I earn from qualifying purchases.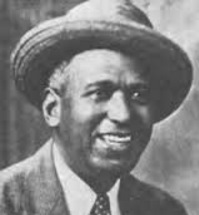 Pinetop Smith was a popular pianist in the newly introduced Boogie-woogie style in the 1920s. He was born as Clarence Smith and was raised in Troy, Alabama. After his death, he was posthumously inducted into the Alabama Jazz Hall of Fame. Clarence is probably most popular for his unique style of music that heavily depended on rhythmic breaks which made his songs catchy to listen. The world lost an amazing musician when he died of a gunshot wound in the year 1929.
Early Life
Pinetop Smith was born on June 11, 1904, in Troy, Alabama. His birth name was Clarence Smith which was later changed to Pinetop Smith when people saw his avid interest in climbing trees in Birmingham, a place where he was raised as a child. From a very young age, Smith showed an inclination towards music and wanted to become a professional musician. After completing his education, Smith moved to Pittsburgh, Pennsylvania in the year 1920 to pursue his dream career in music and worked as an entertainer for some days. He later got a break and toured along with T.O.B.A., Vaudeville. He performed as a comedian cum singer and as a pianist for the group.
Pinetop Smith's Career
Pinetop Smith's big break came when he was noticed and recommended by Cow Cow Davenport at Vocalion Records. They asked him to record for them at Chicago, Illinois and he moved along with his wife and son to Chicago. He lives in Chicago with his future co-partner Meade lux Lewis.
Over the years, Smith recorded many successful albums and tracks, but his most popular one was the Boogie Woogie. He recorded this on 29th December 1928. The song was released after his death and made him popular. The piece was sold close to five million copies which were a huge record for that time. Considering the huge success of the actual song, it wasn't even recorded properly; it was actually recorded at a rented house in Missouri. Pinetop's other performance include Big Boy They Can't Do That, I am Sober Now, and Jump Steady Blues. His reference to 'the girl with the red dress on' was later copied by many jazz and blues artists.
In the year 1929, Pinetop Smith was all set to record his second music for the Vocalion records in Chicago, but a day before the scheduled recording took place, he was shot and died from the injury in a dance hall fight.
Smith's Posthumous Fame
Smith's rise to popularity and fame was through Boogie Woogie which was record along with Tommy Dorsey and his Orchestra in the year 1938. It took a little time for the song's popularity to peak, and by World War II, it became tremendously popular and was even Tommy's best selling with a total of five million copies sold which was unheard of in those war-stricken days.
After the immense success of the original Boogie Woogie, many other musicians tried to record their own versions of it, and Joe Willie Perkins even well-known after recorded Boogie Woogie in the 1950's. Bing Crosby and Count Baise also recorded their own versions of the song. Another famous artist Ray Charles adapted the Boogie Woogie song in his song – 'Mess Around'. Bob Thiele recorded a modern jazz album in 1975 titled 'I saw Pinetop Spit Blood' which bought a lot of controversies. Gene Taylor recorded his version of Pinetop's song in the year 2003. Pinetop Smith was inducted into the Alabama Hall Of fame in the year 1991.
Summary
Pinetop Smith was an artist who rose to fame posthumously. He had a rather short lived career during which he didn't achieve much fame or recognition. Only after he was killed, the day before he was supposed to record for Vocalion Records, he became popular, and his BoogieWoogie song was released.