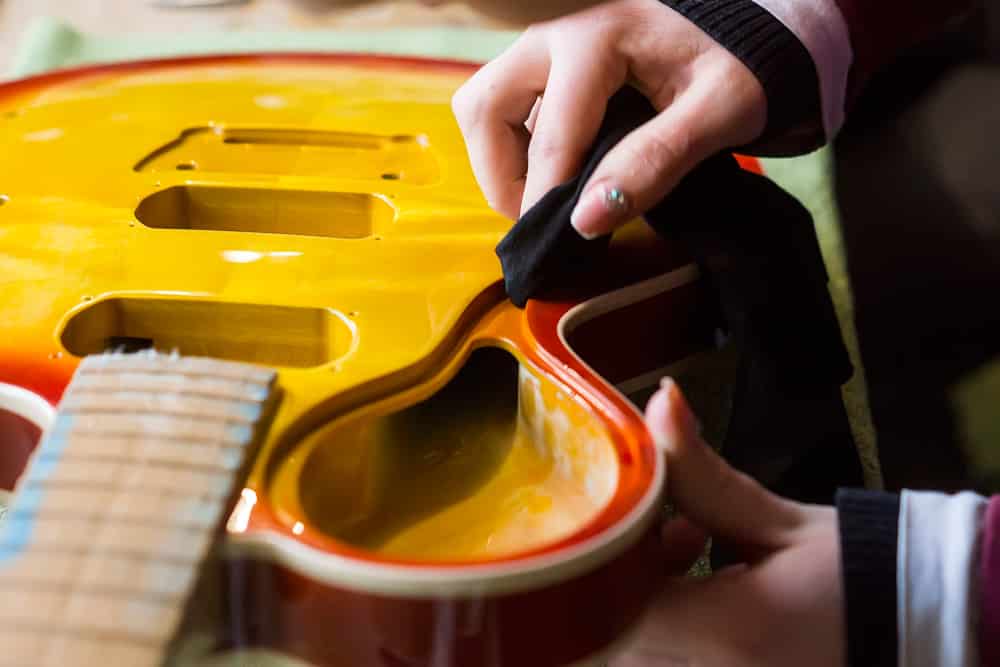 While you are researching about a guitar to get your hands on it, you will most of the time be considering the features and what genre the guitar can be used for in addition to the price tag so you can ensure that you are making the right decision that will be suiting your needs perfectly.
However, at the same time, you will need to know and understand that the origin of a guitar matters a great deal o the same time since multiple genres are being played around in the world and each culture has its distinctive tones, music types, and the guitar types as well.
Eastman Guitars is one such company that is highly popular not only in the US but also in the other parts of the world for a wide inventory and of course the right designs and features on them with attractive price tags. However, if you are confused with the origin of Eastman guitars, there are a few things that you will need to know about to make it certain and see if they will be a right fit for you for the needs that you might have on your mind.
Eastman Guitars
While you will not be getting any information on their location or the manufacturing plant on the Eastman website, that can be quite a bummer for you and it will certainly be increasing your curiosity to know and understand where such highly sought-after guitars are being made.
The company proud itself in manufacturing hand-crafted guitars of the highest quality and with that, you can have just the perfect experience out of these guitars at the same time. They are manufacturing and distributing a wide range of electric guitars, acoustic guitars, and mandolins for multiple genres and there is hardly something that you will be missing on these guitars.
Where Are Eastman Guitars Made?
Eastman Guitars are made by "Skilled Luthiers" in a dedicated workshop that is located in Beijing, China. The workshop is exclusive for the Eastman guitars and doesn't make guitars for any other brands.
The best part is that Eastman doesn't market or get their guitars manufactured by any other brands either to ensure the perfect quality and the same standard that they are very well known for in the world of music.
With all that being said, you might also want to know where you can get these guitars, or if they are only available in China from their dealers or the workshop where these guitars are being made.
Are They Worth It?
Now, the next question that might be on your mind is if it is worth it to buy these Eastman guitars since they are not built in the US and are made in China, there might be some quality concerns that you can have on your mind. To start with that, you will certainly need to understand that these guitars never lack in terms of quality.
That's because each guitar is hand-crafted and that allows you to enjoy the perfect sense of quality. Some guitarists also consider Eastman guitars to be clones of Martin Guitars since they match their models in terms of features, shapes, and designs, but that is not entirely true.
They might not be as good as some other premium guitar brands that are available, but are certainly exceptional in terms of the right features and build quality that you can get on these guitars and all that will allow you to enjoy the best value for your bucks that you might end up spending on these Eastman guitars.
Where Can I Get One?
If you are looking to get one of these Eastman Guitars, you can order online on their website and have the guitar delivered to your doorstep. What could be more convenient than that, right? However, if you would like to see and check the guitar before you can purchase it, you will certainly need to go to a guitar shop.
There are multiple guitar shops out here in the US that are stocking Eastman Guitars and you just need to find the right place where you can go, test the guitar and buy it for yourself.