From his early years taking classical piano lessons, to playing in a rock band during the 1990s, composer Jeff Cardoni has built up a diverse musical background to draw on in his compositions. His breakthrough came as a part of the "CSI: Miami" team and his project is the score for the released show "Training Day." We spoke to him about his career and the challenges of composing scores for television programs.
An interview with composer Jeff Cardoni
Jordan Smith: What attracted you to your latest project, "Training Day?" Do you have things you look for when you are deciding what to work on?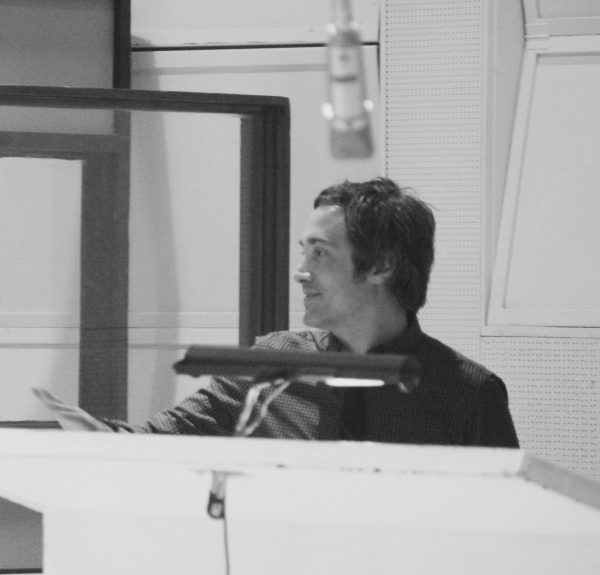 Jeff Cardoni: Well, it's based on the movie, but is set 15 years later. It addresses the film in the first episode before moving on. I was a big fan of the movie and was very excited when I saw a person I knew was directing the pilot.
In terms of what I go for, the whole process is very random. In my world I can't pick and choose and that's one thing I find interesting. When I chose "Training Day," I was on the hunt for something a little darker than some of my other recent projects.
JS: Could you talk a little bit about what you wanted to achieve with the score?
JC: I was familiar with the original score, but since this was in a future world, we had to make it a little different. The biggest difference is the main character. He's a bad guy in the same way Denzel Washington's character is in the film. But he's not living in a hip hop, inner city world. He's more of a hot rod driving, rock and roll, gun-toting guy. So I went for some guitar and sounds like that.
JS: I read that you began your musical career with classical training on the piano. How has this affected your composing?
JC: My family kind of forced me to do it over a couple of years, and at the time I was not very enthusiastic. At one point I made a deal with them to keep studying piano if I could buy a drum set. I played both during high school and then in college I became obsessed with the guitar. But today I can see the piano training has helped with my compositions, especially when I am working with orchestras.
JS: How did the different types of music you were playing impact you?
JC: The variety of musical styles helped. For example, there are certain composers who have one thing they're known for. I think that's cool, but if you don't hit that right out of the gate you need to change things up on each project. My style is constantly changing and I have been exposed to a lot of different styles. I like to use a lot of acoustics and since I can play all instruments, that is incredibly helpful. I like to incorporate flaws and all into my music, because it gives it a unique personality and humanity. I use first takes a lot because I think imperfections are what makes stuff more listenable.
So much music is perfectly edited, but some of the stuff I've been listening to more, like a Led Zeppelin record, has mistakes and the squeak of a guitar string. That's what brings things to life for me.
JS: So in addition to Led Zeppelin, do you have any other major influences you could mention?
JC: In terms of bands, I love Radiohead and Sigur Ross. They have influenced some of my scores. I love Phoenix and consider them a very good rock band. I still like guitars in music, which isn't always prevalent today with the development of EDM.
Turning to composers, I could mention John Williams, Thomas Newman and John Berry, but there are so many. James Horner was also a huge influence on me. He took a lot of flak sometimes because his scores tended to sound similar. Initially I never realized, but that's just James Horner, I don't necessarily think it's a bad thing.
JS: What about the quick turnaround for producing scores for shows. Do you find this limits or helps you?
JC: Deadlines just motivate me in my work, I don't feel like I have to compromise much. Often I just go with the first take on a piece of music. I think that too often you can get hung up on a specific part and it can cause problems.
But it's such a hard thing. I would say I have inadvertently come up with my own style. There are certain things I do on a variety of projects and this is Just my style.
JS: One of your biggest projects to date was "CSI: Miami." What was it like working on a show with such a global appeal?
JC: "CSI: Miami" was my first big break. I got it after they listened to my demos. I was pretty much an unknown at the time, but rather than checking out your credits, they decided to just listen to the music and make a selection on that basis.
The enormity of it didn't immediately dawn on me because I didn't have anything to compare it to. I was in Germany a couple of years ago speaking about the show. You spend so much time in the studio that you don't always realize how it does translate and influence people's lives in a big way. I don't know if I'll ever be part of something so big, and it was really cool.
I don't like reusing credits and don't take being part of a show for granted. If you're lucky enough to be on a show for a while, I wouldn't want to just start phoning in the score. I see it as a chance to write, be creative and grow as a musician. With "CSI: Miami," we would push things further every season so that by the end of Season nine the score had changed significantly from the beginning.
JS: Thanks for your time Jeff. Are there any other shows where we can hear your work in the coming months?
JC: Training day premiered Feb. 2. After that, "Silicon Valley" comes back in April. It's quite a different show, being a comedy. I'm also working on a new show for Netflix called "Girlboss," which was written by Kay Cannon, who wrote "Pitch Perfect."