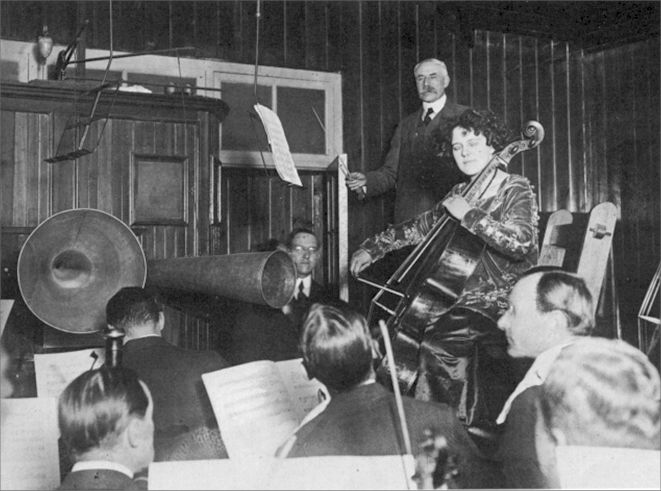 Cellist Beatrice Harrison produced one of the most famous early broadcasting recordings in May 1924 by playing in the garden of her Surrey home.
She was joined by a nightingale, which mimicked the notes as Harrison played, and it was all captured by the BBC in one of its early outdoor live broadcasts. Harrison had been pushing hard to have the recently-founded British Broadcasting Corporation record the sound of the bird singing along with her cello since she first noticed it the previous year.
The performance was so popular that Harrison received thousands of fan letters, including many from outside Britain. The annual performance of Harrison's cello and the nightingale was organized from that time on until it was stopped during the Second World War.
Harrison was a famous cellist at the time. She was well known as being the preferred cellist of Edward Elgar when he conducted his famous concerto, including on the first recording available from 1920.
You can listen to a clip of the first performance with the nightingale from 1924 here, and also a recording of a later performance from 1942. That year was also unique because as the cello and nightingale performed, the microphones picked up the sound of RAF bombers flying overhead to carry out a raid on German cities. The broadcast was immediately cut for security reasons, but the engineer carried on recording the sound to preserve the moment.