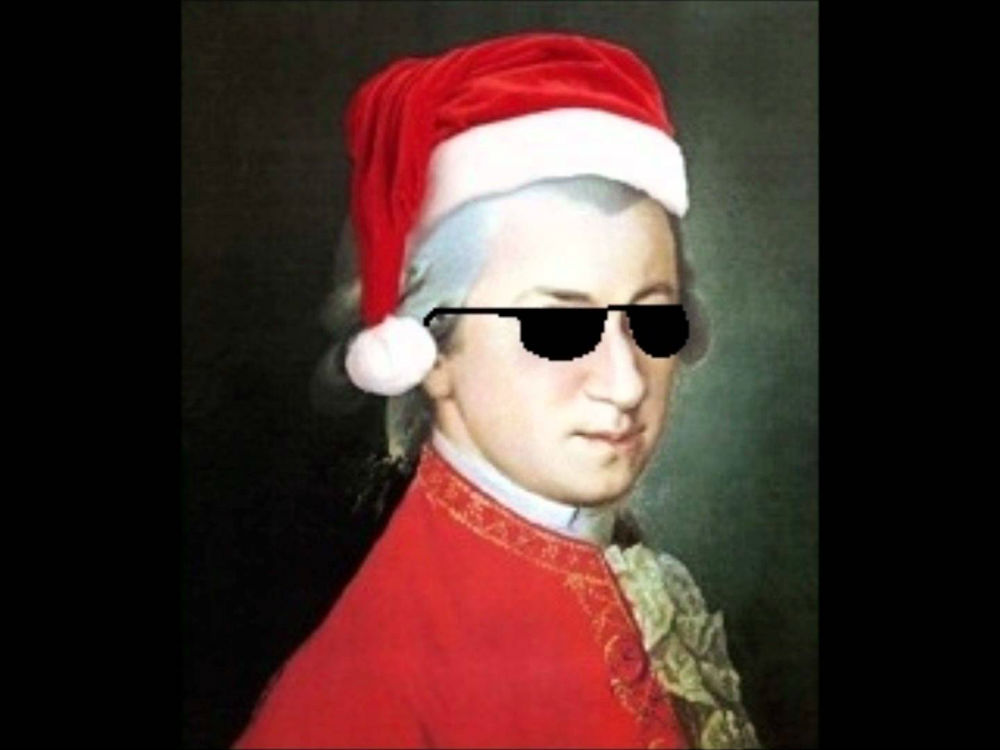 We all know that many of the greatest composers wrote Christmas music which remains popular today, whether that be Bach's Oratorio or Händel's Messiah. But what did these musicians get up to during the festive season? And how did it inspire their work?
Some interesting answers to these questions are available in several letters collected by Classical Music Magazine. Mendelssohn seems to have enjoyed a festive celebration, at least in 1843 when he wrote to his sister from Berlin. "Christmas Eve is to be kept at our home. The candles are just being put into the chandeliers in the blue room, where the Christmas tree is to stand tomorrow. On Christmas Day I have for the first time to conduct the music in the cathedral with orchestra. There is to be a new psalm of mine, 'To our Salvation' from Händel's Messiah, a couple more new trifles of mine, and some chorals with trombone," he wrote.
Mahler doesn't seem to have had quite such a celebratory time when he was in Leipzig in 1886. He wrote to his friend Friedrich Löhr, "Last night I spent a sad Christmas Eve once again sitting at home all by myself, gazing out, seeing all the windows opposite aglow with Christmas trees and candles. And then I thought of my poor joyless people at home, sadly sitting in the dark, waiting–and then again before me I saw yourself and your family, the old congenial circle, now lost to me […] then I no longer saw anything because a veil of moisture moved before my eyes, and the whole world through which I am destined to wander without rest was blotted out by a few tear-drops."
You can also read letters and diary entries from Britten, Tchaikovsky, Shostakovich and Elgar in the article.
Beethoven doesn't seem to have cared much for Christmas, or any other religious festival. But whether he intended it or not, one of his most famous pieces, the 9th Symphony, seems to have become associated with the festive season in Japan. During December, orchestras routinely play back-to-back performances of his last symphony, with one local pianist describing it as the equivalent of "our jingle bells."
Chopin was renowned for using Polish folk music to inspire his compositions, and he even managed to make use of a 17th century Christmas carol for his first Scherzo. Lulajże Jezuniu (Sleep Little Jesus) is the melody which appears halfway through the piece.
Richard Wagner, who probably isn't the first composer most people would think about at Christmas, took the festive occasion in 1870 as the opportunity to write a piece of music as a present to his wife, now known as the Siegfried Idyll. Cosima Wagner wrote in her diary, "Sunday, December 25, 1870… When I woke up I heard a sound, it grew even louder, I could no longer imagine myself in a dream, music was sounding, and what music! After it had died away, R came in to me with the five children and put into my hands the score of his "Symphonic Birthday Greeting". I was in tears, but so, too, was the whole household; R had set up his orchestra on the stairs and thus consecrated our Tribschen for ever!"
For others, we can't be so sure. Mozart, living in Salzburg in the late 18th century, does not appear to have left much indication behind about what he got up to at this time of year. A large part of the reason for this is that in the 18th century, St. Nicholas Day, celebrated on 6 December, played a more important role than Christmas itself. He likely spent several Christmases travelling with his father to perform. At Christmas in 1781, Mozart took part in a musical dual with Muzio Clementi arranged by the Austro-Hungarian Emperor Joesph II in Vienna. According to records, the outcome of the competition was a tie.