Whatever circumstances prevent you from attending the gala celebrating the 175th anniversary of the New York Philharmonic, you can now enjoy it from any desktop, laptop or handheld device, provided you have an active internet connection. The New York Philharmonic will stream the event on Facebook Live tonight at 7.30 pm ET.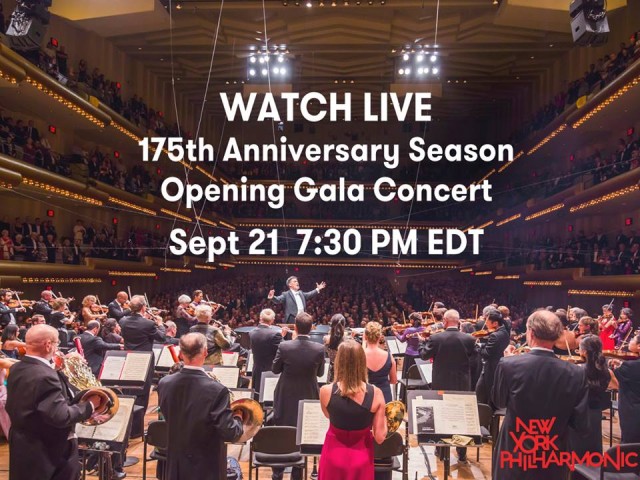 The soiree will consist of a program celebrating America and its composers.
John Corigliano's STOMP was initially written as a piece for violin and commissioned for the semifinal rounds of  the 2011 Tchaikovsky Competition, and Corigliano adapted it for the orchestra in 2014.
Gershwin's Concerto in F for piano and orchestra was commissioned by conductor Walter Damrosch after the success of Rhapsody in Blue. Gershwin accepted but needed to educate himself on what, actually, a concert for piano and orchestra was, and the result was a composition celebrating charleston and jazz.
Dvorak's New World Symphony is a tribute to the manifold American musical tradition, from African- American spirituals to native-American music: Dvorak maintained both shared similarities with Scottish traditional music, and historians now agree he was talking about the Pentatonic scale.
Thanks to technology, there is really no excuse for you to miss this grand celebration of America and the wonderful music it has inspired!
Did you enjoy reading this article?
We rely heavily on the generosity of our readers in order to continue and expand our work. Even a small, regular donation can go a long way to help us pay our writers and expand our team so we can bring you the latest from the world of classical music and beyond. Please donate today in support of our Patreon campaign.