Musicians at the Pittsburgh Symphony Orchestra remain on strike in opposition to plans by management to cut pay and reduce the size of the ensemble.
The management at the Pittsburgh Symphony announced the cancellation of shows through November 18, 2016. But the musicians continue to put on their own performances to rally support in the community and raise awareness of the issues involved in their struggle. The video above was taken on a day of protest earlier.
Management's "last and best offer" included a 15 percent pay cut for musicians. They say that unless musicians accept this deal, they are not prepared to engage in further talks to resolve the strike.
The musicians reject any blame for the postponement of the concerts and issued a statement critical of management for their refusal to negotiate.
Showing his solidarity with PSO musicians, Elvis Costello canceled a planned concert in Pittsburgh. He put out a statement saying he refuses to cross picket lines to play at Heinz Hall on November 1, 2016.
Backing for the musicians is strong in the community.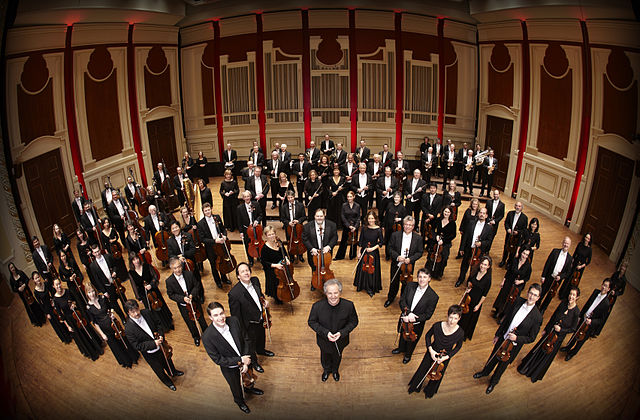 The cuts demanded by the Pittsburgh Symphony are part of a broader process that is taking place at symphony orchestras across the United States. Musicians at the Philadelphia Orchestra took strike action the same day as their counterparts in Pittsburgh before agreeing to a new contract two days later. Meanwhile, musicians at the Fort Worth Symphony Orchestra, who launched a strike against proposed cuts in early September 2016 remain out. The FWSO musicians held a rally Saturday in support of their cause.
The next Live Quarantine Mini-Performances will be organized by musicians on Sunday night @ 6:30 pm on Facebook. More information is available on their website or on the Facebook event page.