Last month, Martha Argerich appeared as the soloist as Daniel Barenboim conducted the West-Eastern Divan Orchestra, which he set up in 1999 with the academic and cultural critic Edward Said.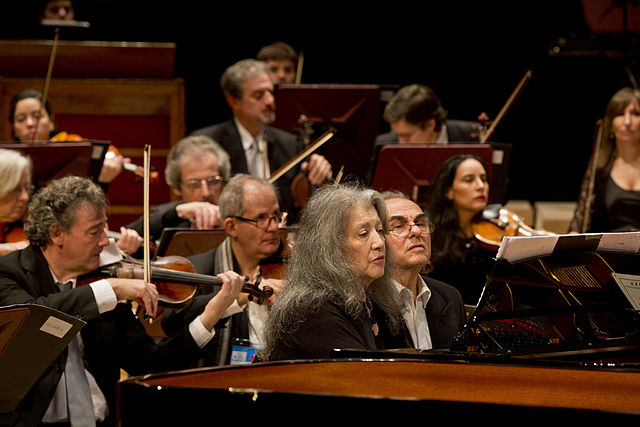 The orchestra aims to encourage collaboration between young musicians from Israel and the Arab world, and has appeared on several occasions at the BBC Proms. This year, they performed Liszt's Piano Concerto No. 1 with Argerich.
But Barenboim and Argerich still had a surprise in store for the Royal Albert Hall audience.
Both born in Buenos Aires in the early 1940s, Barenboim and Argerich have known each other since childhood. That was when they first duetted together. As this video of Schubert's Rondo in A major shows, they've lost none of their talents.
https://www.youtube.com/watch?v=qXBMCaDh6yA
Did you enjoy reading this article?
We rely heavily on the generosity of our readers in order to continue and expand our work. Even a small, regular donation can go a long way to help us pay our writers and expand our team so we can bring you everything fun and interesting from the world of classical music and beyond. Please donate today in support of our Patreon campaign.