The young German violinist Maximilian Simon gives a brilliant performance of Nathan Milstein's Paganiniana, combining technical brilliance with an impressive interpretation of the piece.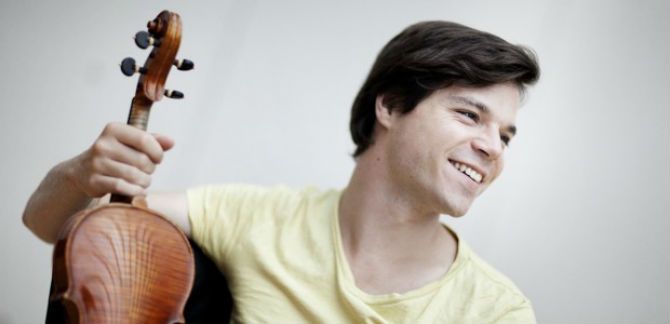 Taking up the violin at six, Simon has studied in several cities, including Koblenz, Cologne, and from 2008 to 2012 at the Hanns Isler music school in Berlin. He was awarded the Mozart Prize in Koblenz in 2007, and has also produced recordings for regional and national radio. He has appeared at several music festivals in Germany, Poland, Austria and Switzerland.
Simon worked together with No-te on the video, a strategic marketing firm with a focus on classical music. They offer consultations and help emerging artists with recording projects and other promotional material.
Simon also plays in the 4 Cultures Quartet, an initiative of the Arthur Rubinstein Philharmonic in Lodz, Poland. The aim of the quartet, which includes violinist Maciej Łabecki (Poland), Simon (Germany), violist Zvi Carmeli (Israel) and cellist Constantin Malayev (Russia), is to showcase the four cultures that built the city in the 19th century and created its diverse cultural environment.
Paganiniana is one of Milstein's best known compositions, inspired by the great Italian violinist Niccolo Paganini. Milstein was one of the most renowned violinists of the 20th century, spending most of his professional career in the United States after being born in Russia.