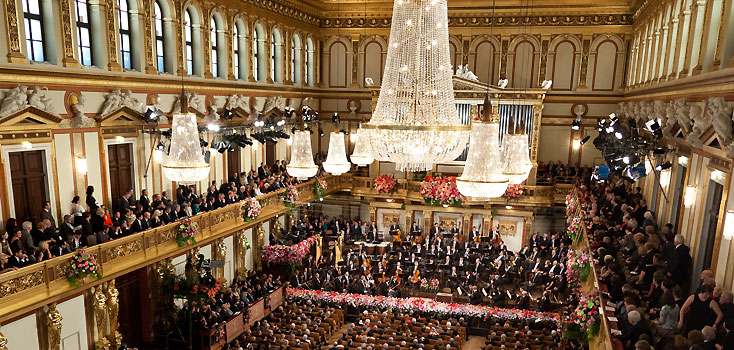 The Vienna Philharmonic welcomes New Year's 2016 in grand style with its traditional celebratory concert held in the Musikverein, in Vienna, Austria. Julie Andrews returns to host From Vienna: The New Year's Celebration 2016, broadcast on PBS as part of the public television series, Great Performances. This concert, conducted by Mariss Jansons, airs January 1 in more than 90 countries, making this the largest classical music event in the world.
The program consists of 19th-century waltzes, polkas and marches written by Johann Strauss, known as the Waltz King, his brothers, Josef and Eduard, and their father, Johann Strauss, Sr., as well as some of their contemporaries. The concert includes performances by the Vienna State Ballet and the Vienna Boy's Choir while showcasing various historic sites throughout the city and countryside. In between musical selections, the program host describes interesting facts about these landmarks, giving the viewer not only the opportunity to hear the music of Vienna but to do so in context with the surroundings.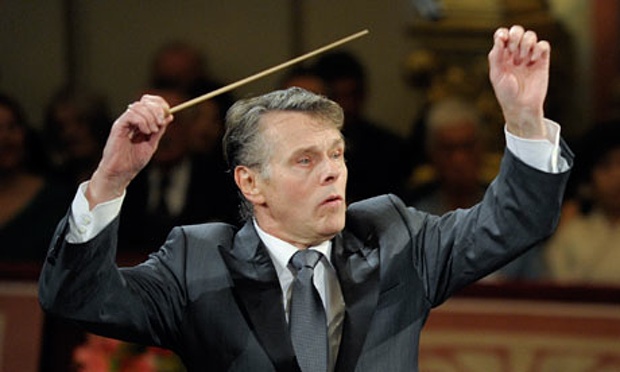 One of several landmarks featured in the 2016 concert is the Winter Riding School in the Hofburg Palace where the world-famous Spanish Riding School Lipizzan horses perform. Another featured landmark is Schönbrunn Palace, the former imperial summer residence of the emperor. This palace has more than 1,400 rooms and was built during the Baroque Era as a summer home for the Hapsburgs. It is complemented by extensive, sculpted gardens.
The last two selections of the program are always the same every year, each one with time honored traditions. One of the selections is the lively Radetzky March by Johann Strauss, Sr. Written in 1848, it was commissioned to commemorate the victory of the Austrian Empire armies led by Field Marshal Radetzky against Sardinia. When the Austrian officers heard it for the first time, they clapped in rhythm. That tradition is still practiced by Viennese audiences.
The other selection is a waltz by Johann Strauss, Jr., On the Beautiful Blue Danube. It was written in 1866 and is much more popular today than it was originally. During the New Year's concert, the conductor has the orchestra play a few opening notes. The audience immediately breaks into applause. The conductor then signals for the musicians to stop playing. He turns to the audience and wishes everyone a Happy New Year before continuing the music.
The concert is scheduled to air on New Year's Day, however, viewers should check with their local PBS station to confirm the time of the broadcast.