The Vancouver Symphony Orchestra opened its 2016-17 season this past weekend with an impressive programme consisting of Tchaikovsky's Piano Concerto No. 1 and Stravinsky's The Rite of Spring.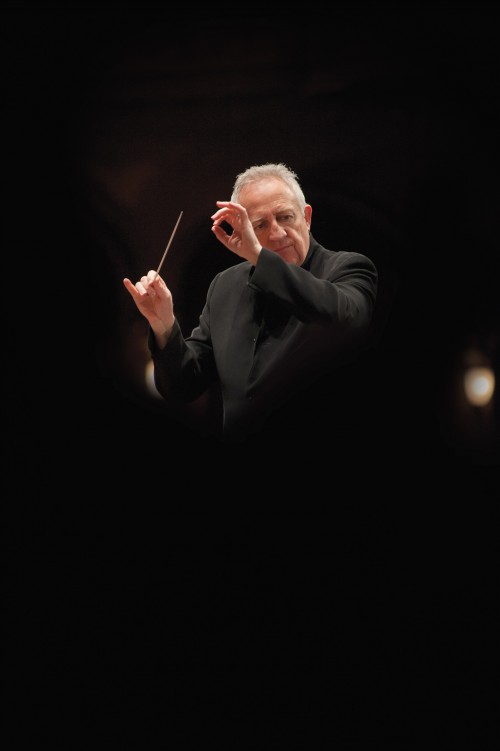 Saturday evening's performance was divided almost perfectly into a lighter opening with VSO composer in residence Jocelyn Morlock's piece Oiseax blues et sauvages and Tchaikovsky's Concerto in B flat minor, before an altogether more unsettled mood was created after the interval with Stravinsky's Rite.
Visiting soloist Alexander Gavrylyuk gave a remarkable performance of the Concerto, combining impressive power with the delicate agility which this piece calls for. He thoroughly deserved the uproarious and prolonged standing ovation which followed and brought him back to the piano for an encore.
Morlock's shorter piece offered an ideal introduction with a rhythmical theme throughout which intensified as the full orchestra joined in afteran opening section played on flute and piccolo. The composer mentioned in comments prior to the programme that she was playing in a gamelan orchestra when composing the piece, and this influence is evident.
Stravinsky's Rite was given in all its foreboding, ominous totality. It's hard to escape the conclusion that something more was at work here than the playing of the orchestra, although that, under music director Bramwell Tovey, was brilliant.
I mean the broader context. Everyone knows that in 1913, the premier of Stravinski's piece in Paris provoked riots. Looking back, it's not hard to see why. His jarring work interrupted an era of relative social and cultural harmony at the end of the 19th and beginning of the 20th centuries and was a tragic omen of what was to come. How can one listen to the pounding drums, clashing instruments and almost mechanical, rhythmical arrangements and not imagine the armies of millions who marched off to war a year later?
There was, of course, no riot in Vancouver. But with the world's great powers clashing in Syria, NATO's huge military build-up in Eastern Europe against Russia and the trading of war threats by nuclear-armed India and Pakistan over recent conflicts in Kashmir, perhaps contemporary music audiences are much closer to those in the pre-war Paris of 1913 than many of us would care to admit.
The VSO has an exciting programme on offer in the coming months. Tovey has declared he intends to step down at the end of the 2017-18 season after 18 years at the helm of the VSO. This means a selection of guest conductors will make an appearance throughout October and November, potentially with a view to see who will follow Tovey. The guest conductors include Cristian Maceralu, Karina Canellakis, Jun Märkl and Anu Tali.
Gavrylyuk has tour dates coming up in the Netherlands, England, Italy and Spain, where he will perform alongside violinist Janine Jansen. Based on hhis performance on Saturday, these shows come highly recommended.
Did you enjoy reading this article?
We rely heavily on the generosity of our readers in order to continue and expand our work. Even a small, regular donation can go a long way to help us pay our writers and expand our team so we can bring you the latest from the world of classical music and beyond. Please donate today in support of our Patreon campaign.