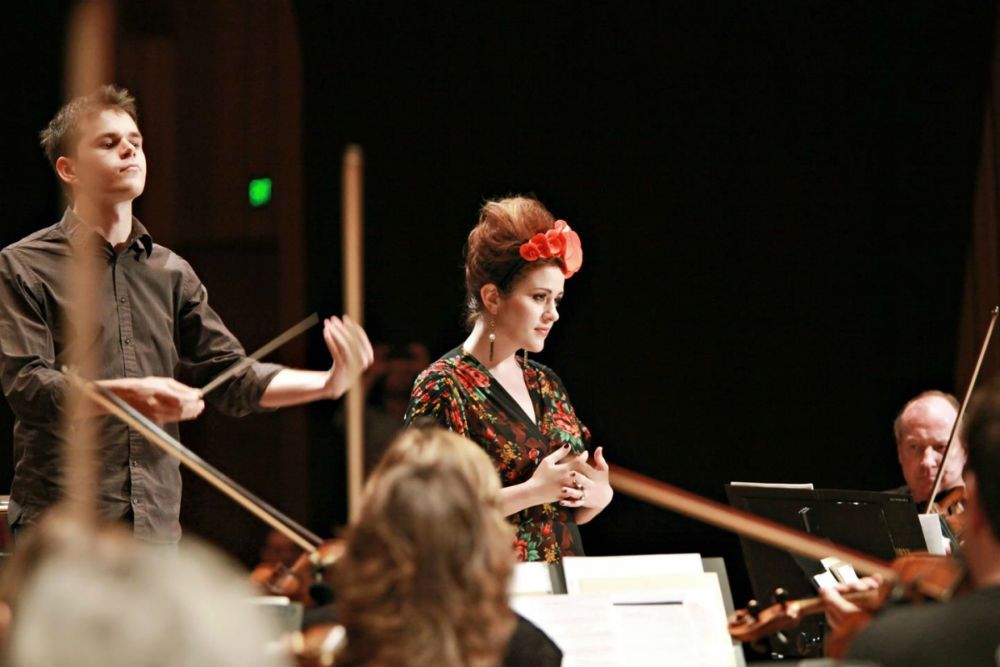 Classically trained soprano, Katie Noonan, former George and Elixir's lead singer, announced the release of a new single, an EP, a tour and a brand new band, all in a really exciting post on her website.
Katie's brand new band is called, Vanguard, and is formed by Declan Kelly (responsible for drums, percussion and backing vocals) and Stu Hunter (responsible for bass, keys and backing vocals), both from her former band, The Captain. But this new band isn't just made of familiar faces of Katie's music career, she is also bringing on board a brand new talent to join her and her crew in this new music experience in one more project of her vast music career with a lot of different genres of the music industry, Ben Edgar (guitarist from Angus & Julia Stone, joining in for the same occupation).
The new EP called, Peace Is My Drug, were a collaboration with the poet and iconic artist Michael Leunig and was released exclusively on 12th Feb 2015 on the fundraising website, PledgeMusic, that according to Katie Noonan herself, is going to help her create and share her next solo album.
The Australian band is going on tour for "Peace Is My Drug", with Sahara Beck (who were a part of Katie's latest album, released in 2014, Songs That Made Me.) as their opening act. And for every fan and music lover thinking of attending a concert of this tour, be ready to hear a lot of songs from Katie's former band, The Captains.
Considering Katie Noonan has a successful career in the opera, jazz, pop, rock and dance music business, we at CMuse can't wait to see in what genre this brand new band and EP is going to be focused on!
For Katie Noonan's Vanguard Tour Dates, please check her official website: katienoonan.com