This year marks the 175th anniversary of the founding of two of the world's most renowned orchestras: The Vienna Philharmonic and the New York Philharmonic. To mark the occasion , both orchestras have organised an exhibition to be presented in the two cities in the coming months.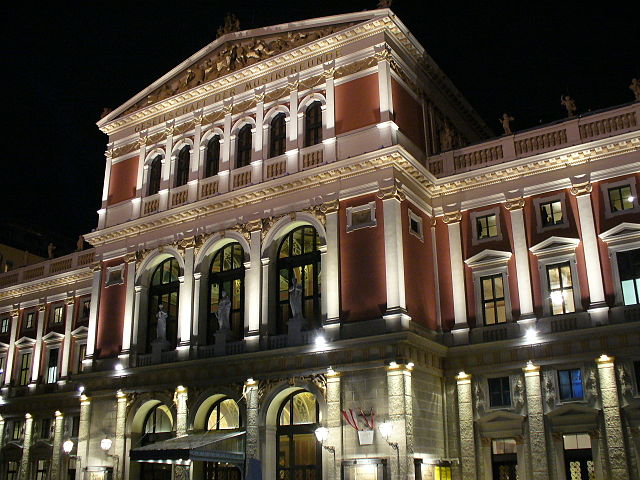 The exhibition will include documents from the founding of both orchestras, historic conducting scores and other archival material. It will open in February in New York at the Austrian Cultural Forum before moving to Vienna in late March, where it can be seen at the Haus der Musik. The opening of the exhibition in the Austrian capital will coincide with a visit by the New York Philharmonic on its European spring tour.
Andreas Großbauer of the Vienna Philharmonic told APA that many objects will be exhibited to the public for the first time. A permanent archive is also to be established at the Haus der Musik to commemorate the anniversary.
Gustavo Dudamel had the honur of conducting the Vienna Philharmonic in its traditional New Year's Day concert this year, becoming the youngest conductor to do so. Around 50 million viewers in 90 countries watched the concert, and the performance has already been released on a double CD.
The New York Philharmonic's history has been well documented. A digital archive opened last year contains information about the more than 16,000 performances organised by the orchestra since 1842. The collection includes a programme from the New York Philharmonic's opening concert on 7 December, 1842, when, among other things, they performed Beethoven's Symphony No. 5. A copy of the score used is also available.
The New York Philharmonic is also marking its 175th season with the New World Initiative, which contains a number of initiatives exploring Dvorak's Symphony No. 9 across the city. Musicians from very different genres are coming together in the project by performing the "Going Home" melody throughout New York.
Did you enjoy reading this article?
We rely heavily on the generosity of our readers in order to continue and expand our work. Even a small, regular donation can go a long way to help us pay our writers and expand our team so we can bring you the latest from the world of classical music and beyond. Please donate today in support of our Patreon campaign.