Ruud Merx, a trombonist who has performed with Andre Rieu's Johann Strauss Orchestra for over 20 years, died last week after suffering a heart attack during a British tour. He was just 47.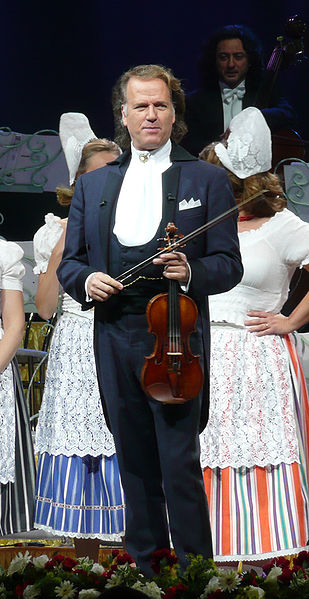 Merx suffered the heart attack in his sleep at 5 a.m. on 17 December. Rieu arranged for Merx to be transferred from hospital in Leeds to his native Netherlands while he was still in a coma. He never recovered consciousness.
The trombonist toured internationally with Rieu's orchestra, which has built up a large fan base in Britain, Europe and Australia over the years. Alina Lin Jong, Merx's wife, was one of the first musicians in the orchestra. Together they had two teenage children.
Merx's favourite work was Mahler's Third Symphony.
As a tribute to Merx, Rieu posted a link to a performance of "Nearer, my god" from 2013, featuring the Johann Strauss Orchestra and 500 brass players. He stated that the members of the orchestra were like family members and could not possibly continue to perform in the immediate aftermath of Merx's heart attack.
Rieu cancelled the remaining dates on the UK tour. They have now been rescheduled for March 2017.
Tributes for Merx and condolences to the other orchestra members are being posted here.