Famed drum and percussion ensemble Top Secret Drum Corps is a performing group unlike any other. Not only do they feature some of the most talented marching-band styled drummers in the world, but the process to even become a part of their group is similar to advanced military training.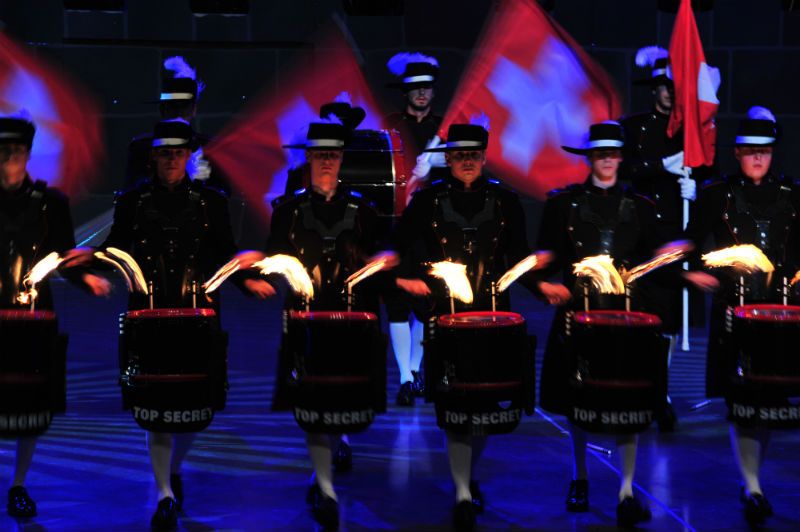 The results of their elite auditioning and training process are incredible performances like this one. Combining the art of marching drums with traditional color-guard, this brand of artistry is unique in its own right.
And then things get a little hotter and Top Secret Drum Corps blazes a new trail.
It's one thing to perform on an instrument which has the appearance of being on fire. But it's something altogether different when the players are handing the fire starters themselves. Note the snare performers drum sticks on fire at 3:33 just after an amazing piece where the drum line played off of their partners drums.
This drum corps hails from Basel, Switzerland and performs in Europe, Australia and the United States.