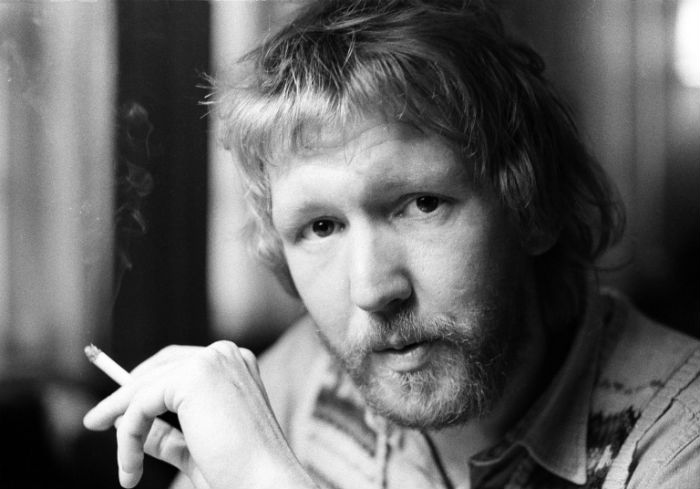 The Rock And Roll Hall of Fame is a spectacle of music's best, in many ways highlighting the contributions of artists who have crossed genre lines to capture hearts in all varieties of music, many more than just rock and roll alone. The only qualification an artist or band has for inclusion into the hall of fame is that their first album must have been released at least 25 years ago. Where you might think that the gateway into this hall is a matter of fan approval or voting, for artists like Harry Nilson it's quite a different experience.
Unless you're music tastes and historical background date into the 1960s pop rock, Harry Nilsson isn't a name you may be familiar with. Yet he has fans who turn out each year in droves demanding his inclusion into the HOF. Nilsson has yet to make the ballot, and there are reasons for why he's been excluded to this point. It could have been his dying wish.
Harry Nilsson died in 1994 after having commercial success despite a refusal to perform live in a public way. Despite winning two Grammys for the Monkees and Three Dog Night, he secured No. 1 hit songs without doing any touring. Seemingly trying to avoid fame and its entrapments,  Nilsson was a "songwriter's songwriter," with an inherent appeal to musicians of all walks. Choosing to place his emphasis on the songs themselves, his notoriety and acclaim has only expanded in the decades following his death, leading fans to demand his place in the Rock and Roll HOF.
A website and Facebook community page have been erected to raise awareness of his contributions to rock music, as well as raise support specifically for his name being placed in the HOF. Despite much work, this year's ballots still were without the inclusion of Harry Nilsson.
It's a strange fate for a musician who is so well loved, appreciated and awarded beyond his own lifetime to not have the acceptance of the committee who awards placement in music's hall of honor. Wait, fame and honor are two different things. Nilsson has no doubt won the honor of recognition. His fans and supporters have illustrated that. When those in charge of recognizing that fame extends beyond public displays of attention-seeking, perhaps he'll be placed in the HOF as well.