The violin first emerged in northern Italy in the early 16th century especially from the Brescia area. Many archive documents testify that from 1485-95 Brescia was the cradle of a magnificent school of string players and makers, all called with the title of "maestro" of all the different sort of strings instruments of the Renaissance: viola da gamba (viols), violone, lyra, lyrone, violetta and viola da brazzo. While no instruments from the first decades of the century survive, there are several representations in paintings; some of the early instruments have only three strings and were of the violetta type.
Because documents show that the Brescia school started half a century before Cremona, it is debated whether the first real violin was built by Andrea Amati, one of the famous luthiers, or lute-builders, in the first half of the 16th century by order of the Medici family.
The oldest surviving violin, dated inside, is the "Charles IX" by Andrea Amati, made in Cremona in 1564, but the label is very doubtful. The Metropolitan Museum of Art has an Amati violin that may be even older, possibly dating to 1558 but also this date is very doubtful. One of the most famous and certainly the most pristine is the Messiah Stradivarius (also known as the 'Salabue') made by Antonio Stradivari in 1716 and very little played, perhaps almost never and in an as new state. It is now located in the Ashmolean Museum of Oxford. Source.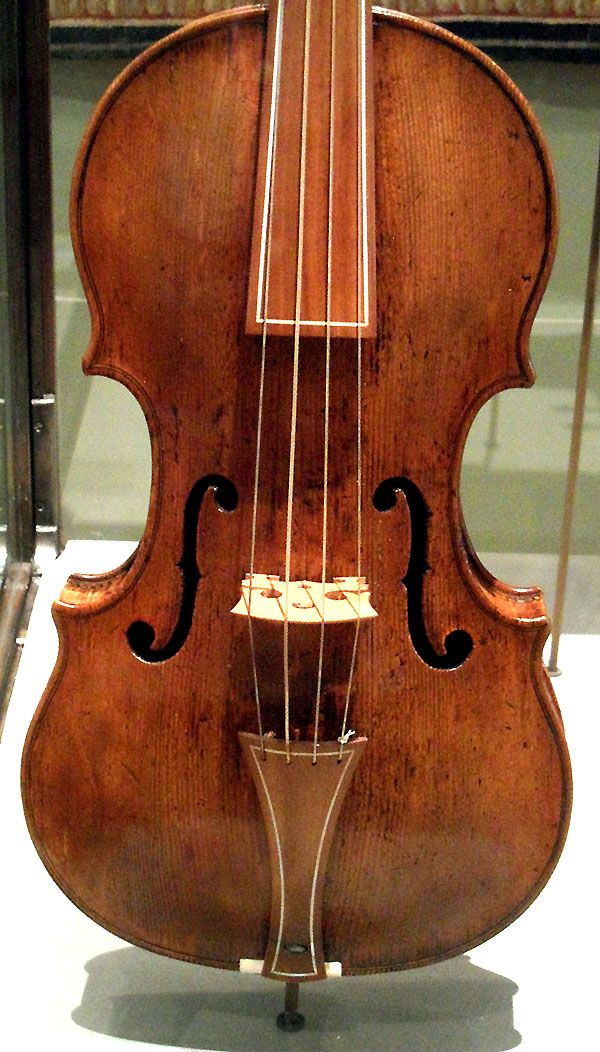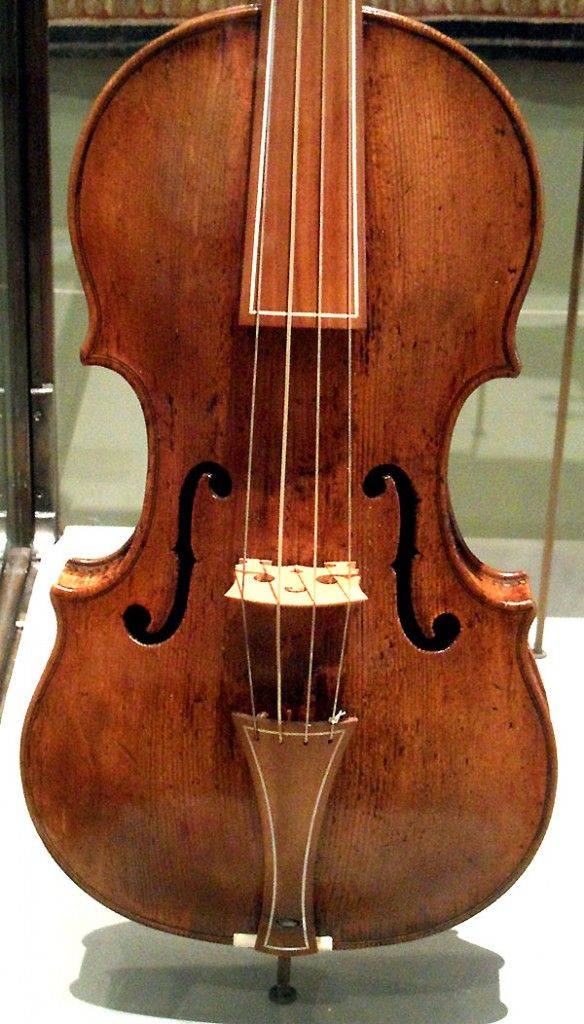 Andrea Amati Violin at the Metropolitan Museum of Art, NY