Singer-songwriter Nave Pundik, the creative force behind The NaveBlues, is seeking to make a name for himself with thought-provoking videos to accompany his indie/blues music. His latest release is a reinterpretation of Led Zeppelin's "Thank you."
The video imagines what it would be like to be the first explorer of Mars in the year 2100. The female adventurer journeys through several emotions in the course of the video as she comes to terms with her position. There are also shots of the landscape and a sunset on the red planet.
The NaveBlues' cover is broadly in keeping with the Led zeppelin original, although the major difference is Pundik's harmonica. It features prominently and steps in at the point in the original where Jimmy Page's guitar solo kicks in.
Other NaveBlues tracks, like "Early in the Morning," maintain a bluesy feel, thanks to Pundik's harmonica playing and the guitar riffs. That's also true of "Ghost Collector" as well, another recent video produced by Pundik in northern Norway, although this track leans more towards a heavy rock influence (but still, of course, with the distinctive harmonica part).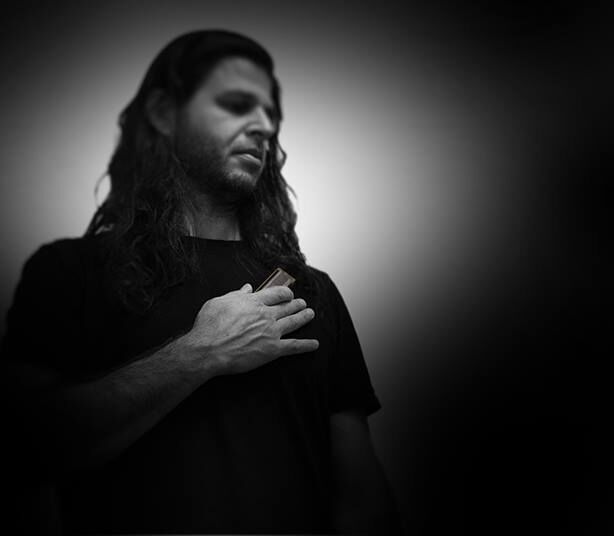 Pundik is aiming to give traditional blues a modern twist by incorporating rock and indie influences. He notes on the NaveBlues' website that this isn't "the blues you knew," but a musical style that leaves behind some of the more traditional traits in favour of a contemporary approach. The only difficulty this presents is that it does feel at times as though some of the musical spontaneity offered by a more grassroots style gets lost in the slick production process.
This doesn't stop NaveBlues' modern take on a traditional genre being an enjoyable listen.
Get more on The NaveBlues on their website, at Facebook or on Twitter. You can also listen to additional tracks on their Youtube channel.