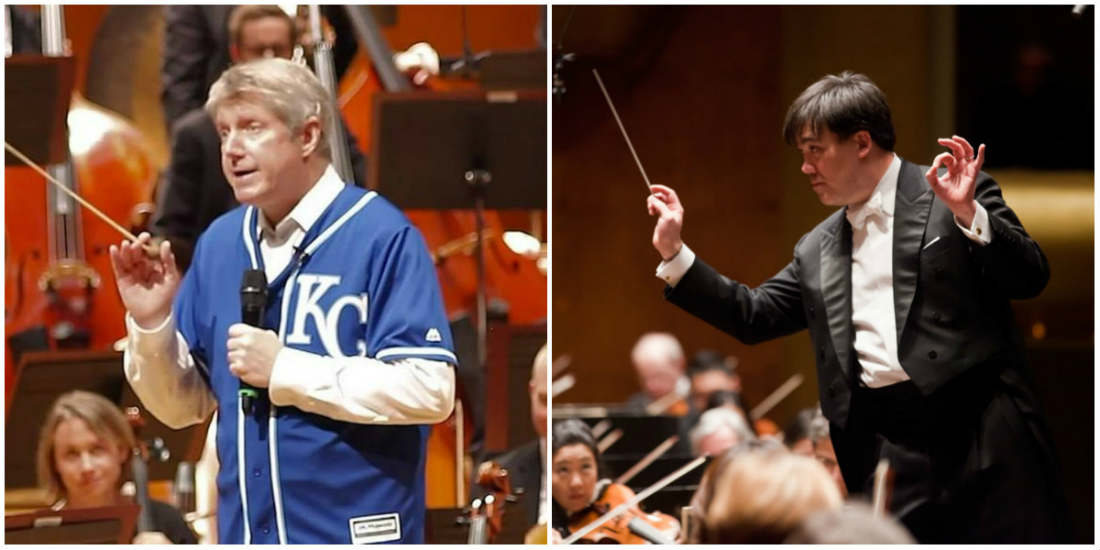 In the run-­up to the recently concluded World Series between the Kansas City Royals and New York Mets, the Kansas City Symphony Orchestra laid down a challenge to its New York counterpart committing each other to perform a forfeit if the other city's team became the champions of baseball.
Michael Stern, the Kansas City Symphony's chief conductor, pointed out in this video that although he comes from New York, his allegiances were firmly with his adopted home. He pledged that if the Mets should win the series, he would wear a New York jersey at the next concert and perform Bernstein's New York, New York as an encore. The symphony would also send a typical barbecue lunch to the musicians at the New York Philharmonic.
In exchange, he suggested that if the Royals triumphed, the New Yorkers should send a traditional lunch of bagels, cream cheese and lox to Missouri. Alan Gilbert, the New York philharmonic's musical director, would have to don a Royals jersey and perform Everything's up to date in Kansas City at his next concert. The royals ended up emerging victorious, so you should keep your eyes out for that song to be performed in New York sometime soon if they are keeping up their end of the bargain. The mayors of the two cities also had a similar bet going. Last weekend, Bill de Blasio appeared in a Royals jersey to sing.