Twin sisters and harp players, Camille and Kennerly Kitt, compose, arrange, and perform as The Harp Twins. They have become famous for posting videos on YouTube where they perform classic Rock n' Roll songs on their harps, making a unique and unconventional fusion of old school melodies while exposing their talent worldwide.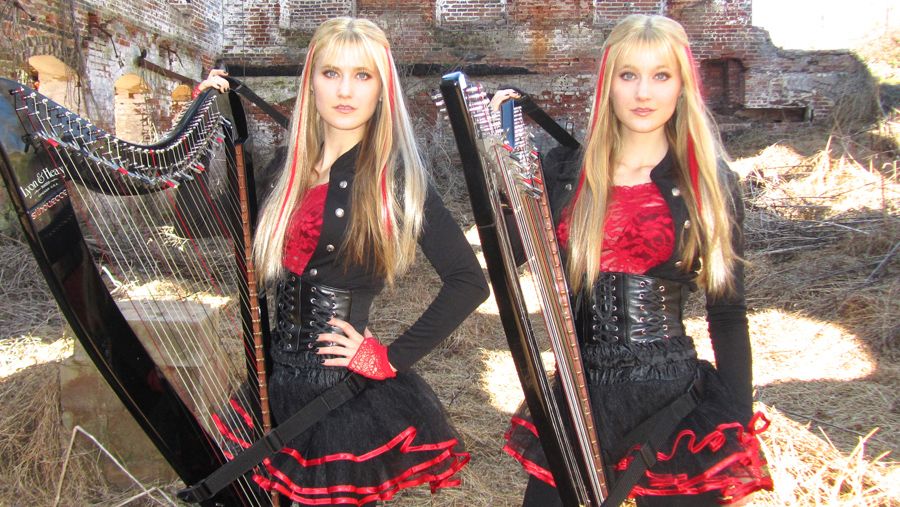 Most songs are recorded in only one take in their living room and consist solenely in two harps and the twins skills with no splices, loops, overlays, or backtracks, and when you listen to the album you realize would be unnecessary to say the least. The mix may sound simple, but the aftermath come out as a beautiful interpretation of two really eloquent and truly gifted duo who master the right technique.
The duo also shows their love of classical music in a very pop culture way as you can realize after listening to their album Harp Fantasy, released December 2013, in which they play harp covers of anime, film, video games and tv shows soundtracks. And of course, their rock n' roll and heavy metal attraction can be seen in their album, released at the same date, Harp Attack, in which they cover the genre's classical songs.
If there's something we can say about these girls is that they are not a conventional duo and they definitely have more than one trick under their sleeve, and to be sure that's how it was going to be, both sisters hold a Bachelor of Music degree in Harp Performance and graduated with highest honors at Wheaton College Conservatory of Music, according to Wikipedia. And one thing we are sure is that we can't wait to see what comes next in their Duet Harp Revolution!