Today is the 100th anniversary of the birth of Charlie Christian, who played a major part in popularising the electric guitar in the late 1930s and early 1940s.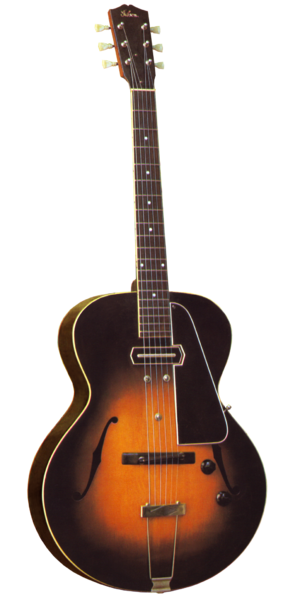 Christian began playing on the streets of Oklahoma City with his brothers and father, who busked as a musician to make money.
Christian made a name for himself playing alongside the "King of Swing" Benny Goodman. Even though the famous big band leader was less than convinced about allowing him to perform, reportedly because he did not have a high opinion of the electric guitar, Christian quickly impressed and appeared in Goodman's sextet. In 1939, a solo he played at a live performance of Rose Room secured him his place in the Goodman Sextet.
It's hard to believe when listening to Christian on recordings like "Stompin' at the Savoy" or "Swing to Bop" that these were made in 1941. His style sounds modern and indicates where the electric guitar would develop in subsequent years.
Christian never lived to see this, as he died in the spring of 1942 as a result of tuberculosis. But almost 50 years after his death, his influence was still considered strong enough for him to be inducted into the Rock and Roll Hall of Fame.