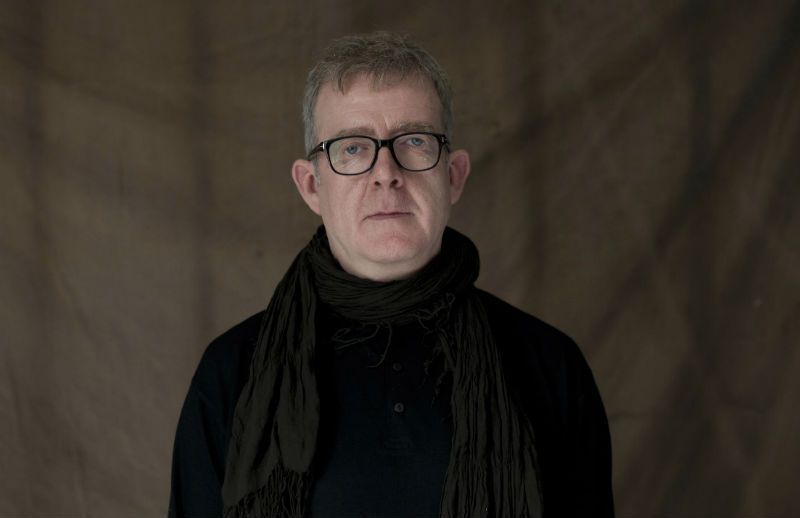 Since 1998, Tȇte à Tȇte has been re-imagining Classical and Romantic masterpieces while, at the same time, creating and showcasing a wide array of contemporary works: Shorts (1999) sees a woman cheat on two men, trainspotters running into the spirit of Anna Karenina, while a dung beetle falls for a caterpillar, The Cumnor Affair is a collaboration between author Iain Pears and composer Philip Cashian, a murder mystery set in 1560 set in Oxfordshire; last year's Clockwork sees a toymaker falling out of love for her flaws, which he tries to mend by gradually turning her into an automaton.
This year's edition, beside a solid lineup of original work, will see a version of Tosca that blends Puccini with a live rock band and a Turandot arranged with traditional Chinese instrumentation.
We reached out to artistic director Bill Bankes-Jones, who answered a few of our questions per email.
How did you approach the Opera world? Is there a particular Opera that drew you to the genre in your youth?
I always thought opera was "not for me" in my youth. I remember seeing a semi-pro production of Boheme and being bored rigid, being taken to the D'Oyley Carte original productions of Gilbert and Sullivan by my uncle and being faintly amused and a bit bored, and even enjoying performing a couple of G&S operas myself as a boy.
It was when my cousin wangled free tickets to David Pountney's production of The Makropoulos Case with Jo Barstow at ENO that I remember being absolutely blown away by opera for the first time. I was in my late teens. It was phenomenal.
So what happened then?
It was long after this that I meandered my way into a career as a theatre director. For a long while, I thought that directing operas was the kind of thing one could only do by proving oneself with a long career in another field. I had no idea that the brilliant directors I worked with later in the early 90s at ENO were career opera directors, who had trained by assisting, learned on the job and had a deep and thorough expertise in their craft. Sadly, reality has caught up with imagination and ENO no longer makes its own stars, but has actually tended towards what I wrongly believed it to be, a place for directors who've earned their colours outside the field, rather than training in opera.
What prompted you to found Tȇte à Tȇte?
In a way, it's exactly that – as a staff director in the ENO Powerhouse days, I joined a career ladder in the footsteps of David Pountney, Graham Vick, Keith Warner, David Alden, Nicholas Hytner, Stephen Pimlott and so on, but then as I neared the top, found it blocked off as more and more directors were brought in from outside the field, but needing our skills to get their ideas to happen.
But to put it more positively, I wanted to make my own ideas happen, to make a place where I could direct shows, form tight companies, foster deep relationships with the people who help our work come to life, experiment more wildly than is usually possible in bigger organisations. Also, there was no platform for smaller-scale new work at the time, and all experimentation concentrated in BAC Opera at Battersea Arts Centre under the aegis of Tom Morris, where Tête à Tête began and matured.
The festival is very much about throwing this facility open to many more creators, a place to test and launch ideas, dreams, passions.
You studied Philosophy at school. Do you think Opera has a philosophical component?
No. Well, sometimes. But the bottom line is opera is jubilantly vulgar, visceral, it deals with emotions, not ideas. Plays are the forum for that. You have to work out why people sing, why they can't just talk, and it's an emotional thing, they are moved there by passion or hurt, not ideas.
What the two disciplines do have in common is an absolutely dependence on a deep general knowledge and strong set of skills.
In philosophy, armed with a good knowledge of logic and rigorous thinking, you turn this apparatus to practically anything: morals, science, aesthetics, maths, anything. So obviously you have to know a fair bit about human behaviour (sociology and politics, I guess.) science, art, maths.
Similarly, you need a huge set of skills and background knowledge if you are serious about directing opera well: understanding people, human behaviour again, maybe on a more intimate level, but also languages (German and Italian are a must, more useful, I also have French), music (having sung, played instruments and MD'd helps), lighting, design, painting, dance and choreography, how theatres work technically, a huge background knowledge of the historical context of any piece, but also of now, of why it matters now that we have to do these pieces.
In the past, you directed two versions of the Fledermaus: is there a particular element of that operetta that is appealing to you in terms of score, scenes and drama?
I was directing a third version of a section of Fledermaus at the Royal College of Music when I met Tom Morris at BAC and he said "what do you want to do?" I had always thought it was a load of camp rubbish, but was finding myself enchanted both by the social satire, the absurdist comedy, and of course the ravishing music. It's an absolute masterpiece. And people are no different now to how they were in 19th century Vienna: we still have snobs, misogynists, liars, idiots, drunken disasters, cheating spouses. It's brilliant, hilarious and delicious.
You have been championing new audiences for new opera: how do you think you achieved your goal? How can opera be made palatable for newer and younger audiences?
Well I didn't know it was a goal when I started, and can't trace the cause and effect of what I have done and what has happened, but it is definitely true that there was no audience for small scale short new operas when we started Tête à Tête, because no-one was putting them on. There were just huge fuddy-duddy things for geeks very occasionally at the big companies like ENO and very rarely the Royal Opera.
But actually opera is palatable for newer and younger audiences, it's the assumption that it's not that is the problem. We had amazing experiences last year performing Na'ama Zisser and Stella Duffy's very challenging Will He Fall all over the streets and public areas of King's Cross. Very commonly, a load of rough kids playing in the fountains in Granary Square would stop, watch us avidly, try and get involved, ask us to do it all over again. The problem is in the assumption of the question, it's not a real problem.
Regardless of the period of time they were active, which Opera composer of the past is the most "contemporary" to you, in terms of theme and score?
They all are, they are all of their time. I saw a production of Così fan tutti this week, and found myself thinking that Mozart is a bit of a victim of this: his voice is so uniquely pure, his humanity and misanthropy both shine through his beautiful music and brilliant characterisation that we are hoodwinked into thinking that he is "modern". Then people tie themselves in knots because they think Così is problematic. The truth is it is deeply rooted in the baroque, it's of it's time, it's a beautiful flawless work of art that must be understood as such, not fixed for a modern audience.
Is there a VIP or any other personality that would make a great subject for a new opera, just like Anna Nicole proved to be quite successful in the past couple of years?
We've had tons at our festival. Jade Goody was a particularly brilliant idea, with an especially good libretto.
Tȇte à Tȇte
July 21-August 9. For the complete list of the performances, click here