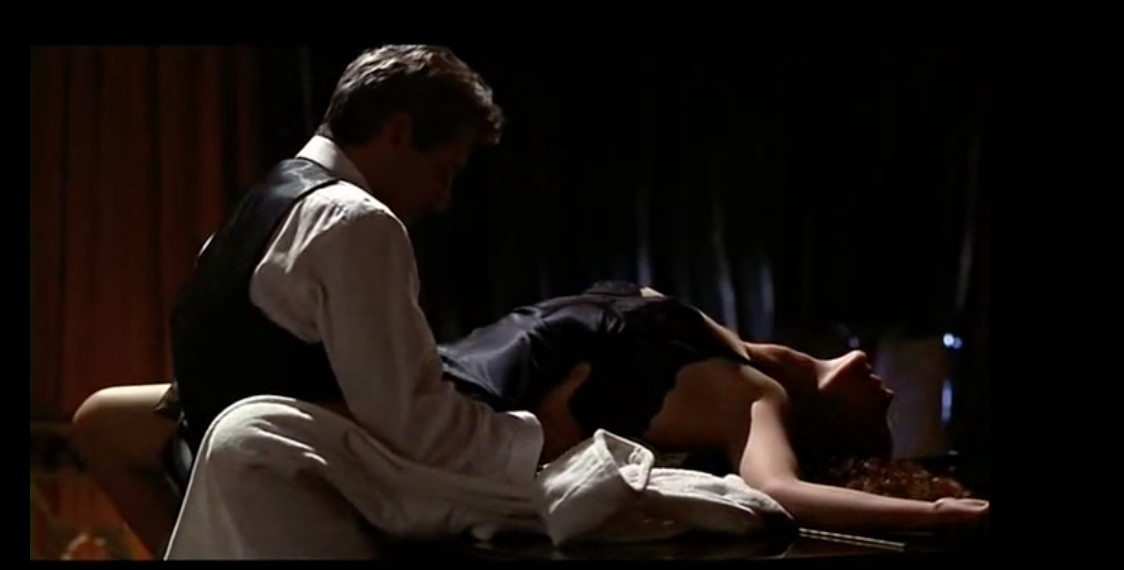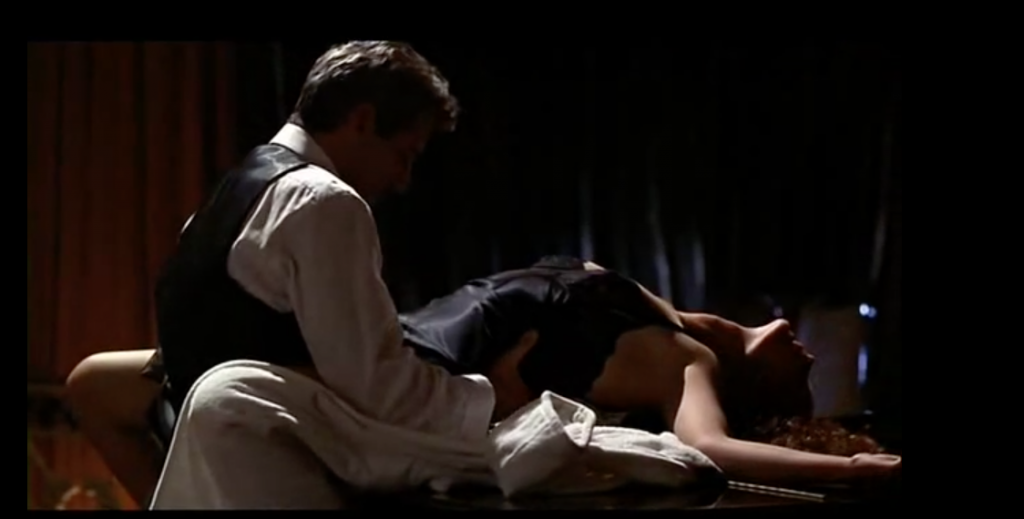 We know, we know. As soon as someone mentions "erotic" classical music and sensual classics, you immediately think of Ravel's Bolero and its joke about whether a man can last for the whole duration of the piece (depending on the tempo chosen by the conductor, it can be between 14 and 17 minutes long). True, the prelude to Wagner's Tristan and Isolde is known to portray—and conjure— a feeling of (unresolved) erotic longing. Carmen's Habanera, especially in an era where almost everyone waves the flag of Feminism, is an empowering song about seduction.  However,  there are just so many more orchestral and operatic pieces that can, uhm, awaken our senses. Spring has sprung, so "enjoy" our selection the best possible way and do not hesitate to use the comment section to voice your opinion.  Please note that we skipped madrigals and baroque music because that, we think, deserves a separate playlist.
Prelude to the Afternoon of a Faun— Claude Debussy
Flutes, oboes, cor anglais, clarinets, bassoons, horns harps, crotales and strings create a slow melody and a layered orchestration that evoke the eroticism of Mallarme's poem. The original poem depicts a faun who, while playing his pan flute in the woods becomes aroused by passing nymphs and naiads. After pursuing them unsuccessfully, he abandons himself to a sleep filled with visions. In 1912, the piece was transposed into a ballet, choreographed and performed by the renowned dancer Vaslav Nijinsky. Much controversy arose after the premiere, since, apparently, there's a passage of the choreography in which the faun appears to be masturbating.
Lakmé, Sous le Dome épais, "Flower Duet"— Léo Delibes
This is a duet for sopranos from Léo Delibes's opera Lakmé, which,  much like "The Pearl Fishers" by Georges Bizet, explores exoticism and orientalism.  The Duet, whose actual title is Sous le dôme épais, takes place in the first act of the opera, and is sung by characters Lakmé, the daughter of a Brahmin priest, and her servant Mallika, as they go gather flowers by the river and discuss about jasmine flowers entwined with roses. In recent years, this duet gained enormous popularity also because it was mentioned in E. L. James's Fifty Shades of Grey— along with Thomas Tallis's renaissance chorale work "Spem in Alium"—  as one of the favourite pieces of the soft-hearted sadistic Christian.
Liebestraum no 2—Franz Liszt
Even though it's slightly less known than the no 3, which has become a standard repertoire piece, Liebestraum no. 2 has a far more "erotic" backstory: In fact, the three Liebesträume were originally conceived as lieder after poems by Ludwig Uhland and Ferdinand Freiligath. More specifically, the second Liebestraum is also known as Seliger Tod (Blessed Death) and it evokes erotic love:  the word "dead" can be conceived as a metaphor for what the French called "la petite mort". In fact, the Lied's second stanza reads Erwecket ward ich Von ihren Küßen; Den Himmel sah ich In ihren Augen. "I was awakened by her kisses, I saw heaven in her eyes."
Poème de l'Extase— Alexander Scriabin
Also known as Symphony N. 4, the Poème de l'Extase was intended as "a great joy, an enormous festival."  It is accompanied by a long poem—meant to be read alongside the music— that tracks the ascent of a spirit into consciousness, an ascent catalyzed by the appearance of "trembling presentiments of dark rhythms" that later transform into "bright presentiments of shining rhythms." The Epilogue is an apotheosis, and Scriabin himself annotated the score with expressive markings such as très parfummé (very perfumed) and avec une volupté de plus en plus extatique. 
Sonata Erotica— Erwin Schulhoff
Czech composer Erwin Schulhoff was positively impressed by the Dada movement and by the (obscene) drawings by Georg Grosz. Thus, he decided to match Grosz's work by composing a short piece of music scored for a female vocalist who, throughout the sonata, is supposed to fake an orgasm. If you decide to listen to it at the work place, make sure you're wearing headphones.
Samson et Delilah, Bacchanale— Camille Saint Saëns
In the final scene of Saint-Saëns's Samson et Delilah, the philistines are preparing a sacrifice in the temple of Dagon to commemorate their victory. The priest and priestesses first sing softly, but then the music turns savage and they engage in a Bacchanal. It opens with an oboe solo, whose middle-eastern flavor evokes the image of a dancer swirling behind veils to please the onlookers. Suddenly, the guests are drawn into a frenetic dance.
El Amor Brujo, Danza Ritual del Fuego— Manuel De Falla
Gypsy girl Candela was promised to be married to another man when she was a girl, even though she was in love with Carmelo. A few years after her husband died, his ghost continues to haunt her. Candela dances every night with the ghost, and the eventually comes to realize that he had been unfaithful to her and that he cheated on her with her friend Lucia and was subsequently killed by the hands of Lucia's husband. When she eventually pursues a relationship with Carmelo, they try to cast the ghost off with a ritual dance, but to no avail. So, one night Candela tricks Lucia into joining her, with the excuse of hooking her up with Carmelo. She begins her ritual dance with her dead husband but, at the last moment, she moves away and Lucia is taken away by her dead lover and, at the break of dawn, Candela and Carmelo can finally enjoy their love.
Salomé, Dance of The Seven Veils—Richard Strauss
Even though Strauss explicitly stipulated that the dance should be "thoroughly decent, as if it were being done on a prayer mat," many productions made the dance explicitly erotic. A 1907 production in New York had some prudish ladies cover their eyes with their programs. According to Ernst Krause, The eroticism of the piece of music and dance is explained by Derek Scott, who analyzes it in terms of  sensual richness (timbral and textual) of a huge orchestra, the quasi-Oriental embellishment of melody (intimations of 'exotic' sensuality), and the devices of crescendo and quickening pace, which suggest growing excitement.
 Rosenkavalier, Vorspiel— Richard Strauss
The overture of the Rosenkavalier is an explicit portrayal of a night of passion between a young man and an older woman, the princess Marie Therese von Werdenburg, also known as the "Marschallin," and her lover Count Octavian. The composer uses two musical themes to portray the lovers' ecstasy: the whooping horns, with their rising, masculine phrase, represent Octavian's ardor, while the strings have gentler and more feminine phrase that portray the passion of the more mature Marschallin. After the prelude—Strauss, however, preferred to call it "Introduction"— the curtain rises and reveals the two lovers in bed, both basking in the post-coital afterglow.
Symphonia Domestica, Adagio— Richard Strauss
With his Symphonia Domestica, Strauss literally took the music "into the bedroom," depicting the average family life behind closed doors. After introducing each family member with a distinct theme, and after the music depicts the act of putting the child to bed ("cradle song") the symphony develops into a three-part adagio, which is meant to evoke a love scene between the husband and the wife. Did you notice we put a lot of Strauss into the playlist? Well, he was the great musical eroticist of the 20th century.