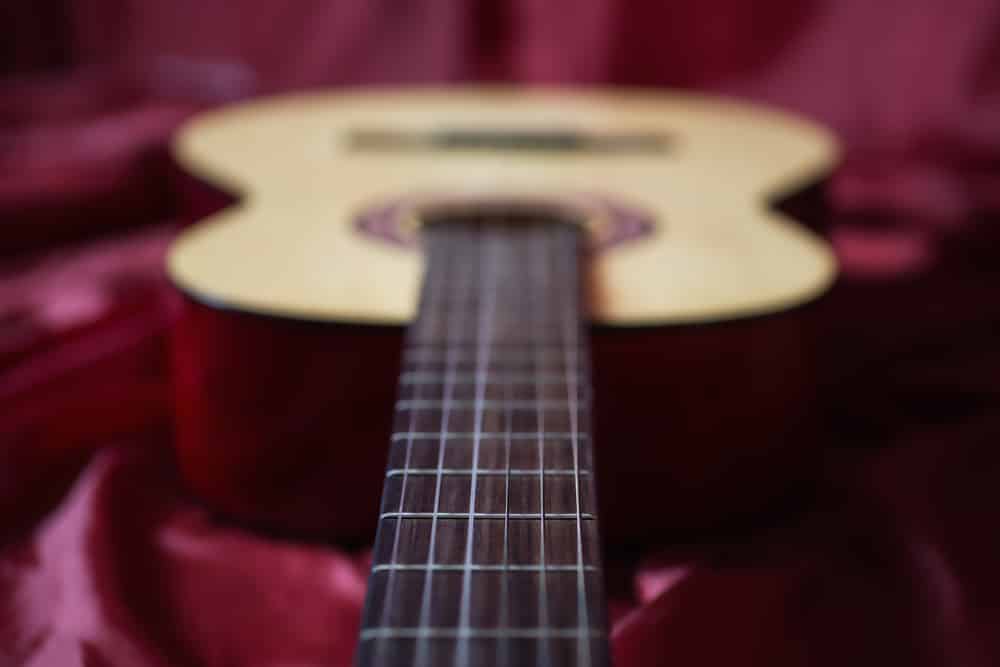 Tacoma Guitars was an American guitar manufacturing company that was founded in 1991 as a division of South Korean company Young Chang, since the manufacturing plant was in Tacoma, Washington, it was named after that and since called Tacoma. Later Fender Musical instruments acquired the name and their plant, and ever since, Tacoma is considered to be a series of Fender guitars.
These are mainly acoustic guitars that you can get from Fender these days, and most models are even discontinued. DM9 is a dreadnought shape acoustic guitar from Tacoma that is known for its good looks and perfect working mechanism along with some other notable features that make it pretty great when compared with some other popular models on the guitars.
If you are considering buying a Tacoma DM9, you will certainly need to conduct your due research and a few possible things that you might want to know about the Tacoma DM9 if you are looking to make the most of your experience and choose the right guitar for your needs would be:
Review for the Tacoma DM9
Materials Used
With the brand name of Fender on the guitar, Tacoma DM9 got certainly the best and most suitable features that one would want. The dreadnought shape is certainly the best thing anyone would like to have on their acoustic guitars for a perfect edge of playing the right tunes louder, but there is a lot more to it that would make this guitar a perfect choice for anyone to have.
Speaking of all that, you get a solid Sitka Spruce top for the perfect resonance of sound and the back and sides are made out of mahogany to complement the look and get perfect durability on the guitar.
In addition to all that, you also get a light satin finish with Rosewood fingerboard on Tacoma DM9 that would make the guitar look perfect great while making it one of the most durable options out there at the same time.
Performance
The performance is unmatched on the guitar, with tone shaped bridge that is wide and flat so you can also play bass pretty easily on the dreadnought with louder tones and a thick guitar picking style. Moving forward, you are going to enjoy a convenient tuning style on this guitar that allows you to deal with intonation issues pretty easily.
The guitar is pretty solid that makes it a perfect choice for any learner since it will not have any issues with reliability or durability while at the same time being exceptional at performance and capable of handling anything that you might throw in its way.
Design
Design factors are certainly most great that you get on these guitars since you will be getting the best of 60 years of learning since they have not adjusted the design but improved it and made it better in all terms according to the right durability, performance, and agility.
Tacoma has become the most sought-after line of acoustic guitars in the past couple of decades, you will certainly be enjoying the best of Tacoma guitars design philosophy on this one with the right dreadnought shape and lesser stress on the guitar due to elasticity that you get on the Sitka Spruce that ensures longer life overall for all the guitar components that you will be getting on this one.
Affordability
The guitars are certainly a bit pricey if you will compare them with some of the other acoustic guitar options available out there in the market. Tacoma DM9 might sound to be expensive, but you need to know and understand that there is no such thing if you compare the features and build quality of the guitar with them.
Most premium materials have been used on Tacoma DM9 that makes it rightly popular and not only that but they are crafted broadly to ensure the best possible experience for you. It will be living out your expectations and you will be making the most out of it pretty great. The Tacoma DM9 is going to be worth each penny that you will be paying for it and will last you for years and years to enjoy the best possible acoustic guitar playing experience.