Sydney, Australia's opera house contains one of modern architecture's most recognizable structures in the world. With what is compared to (and referred to) as sails, the ceiling and structures of the building form an easily identifiable landmark for people to identify.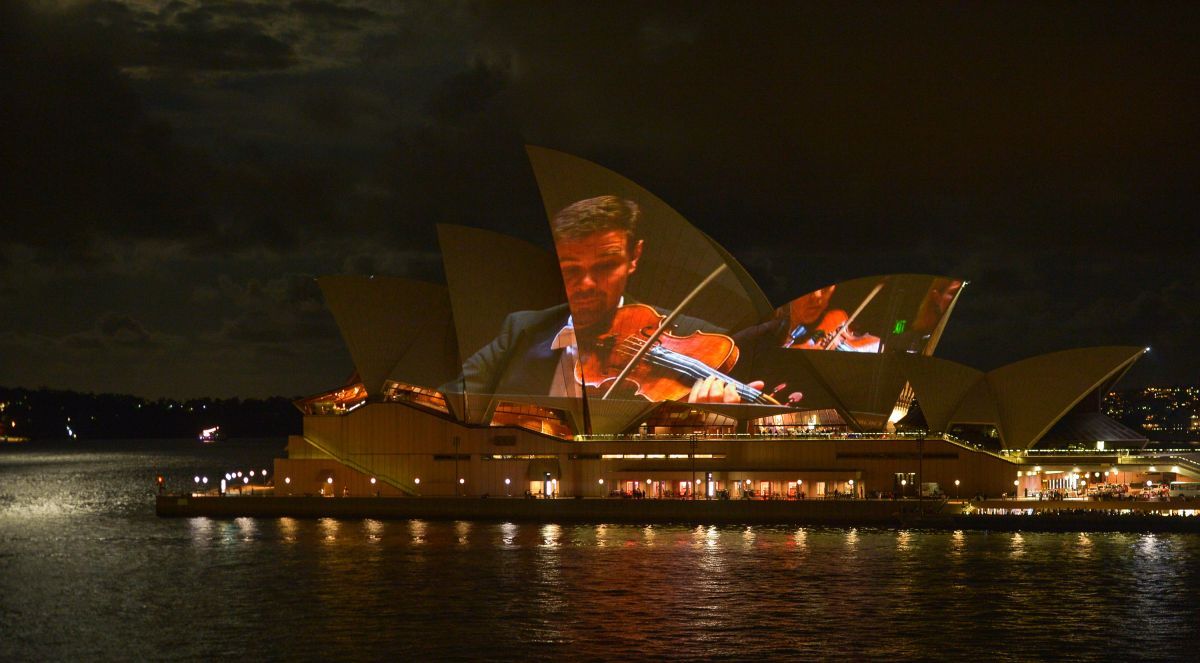 But what if the building's sails became something else, something more? Though the building itself houses the city's opera and landmark symphony orchestra (SSO), recently the opera house expanded its offering to become a theater projection of the symphony. As onlookers across the harbor (and around the globe) looked on, the Sydney Symphonic Orchestra's performance of Johann Strauss' waltz "On The Beautiful Blue Danube" was broadcast and projected on the sails of the building.
This unique and transformational display of classical music has become a sought after element to the symphony's offerings, garnering worldwide acclaim and interest.