Students at the Trossingen University of Music in Germany are using music and singing to help the growing number of refugees arriving in the area to learn German.
Music design student Andreas Brand, who is part of the organising committee bringing asylum seekers out of the refugee camps to play instruments and sing, told DPA, "Music is an international language which everyone immediately understands." The evening lessons take place at the university once a week, and have drawn refugees from Syria, Afghanistan and Cameroon.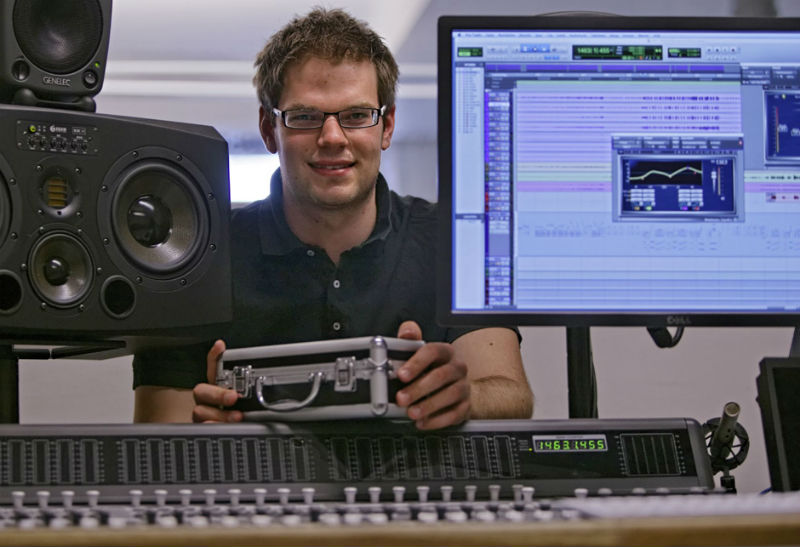 Some of the songs sung with the refugees are self-composed, but all are designed to enable them to connect German words with sounds to help fix them in their memories. The material was produced by the students, and they believe it brings additional benefits to the asylum seekers beyond learning the language. "Here they're not just learning the German language. They get out of their accommodation, can sing loudly or just have fun beating on a tambourine.," Brand said.
About 170 refugees are currently in the town. The students say the classes are not only helping the refugees, but allowing the musicians to learn about new cultures and music from the countries from where the people have fled.
The students in Trossingen offer just one example of how musicians and cultural figures in Germany are showing their support for new arrivals, who are often living in terrible conditions in overcrowded refugee camps. Internationally renowned pianist Igor Levit recently played a concert in the northern city of Hannover where he gave half of the tickets to refugees and their families. Buses were organised to bring them from their accommodation to the performance.