In this video, Rolf Lislevand showcases a unique instrument by playing one of the five guitars still in existence manufactured by legendary instrument maker Antonio Stradivari.
In the clip, Lislevand performs Santiago de Murcia's Tarantela.
The Sabionari guitar being played by Lislevand is the only one of the five which is still playable. It was manufactured in 1679. Documents exist showing it was sold in 1854, and the letter from that time says that a man named Sabionari, who gave his name to the guitar, had purchased the instrument from a member of the Stradivari family. The name of that family member is not known.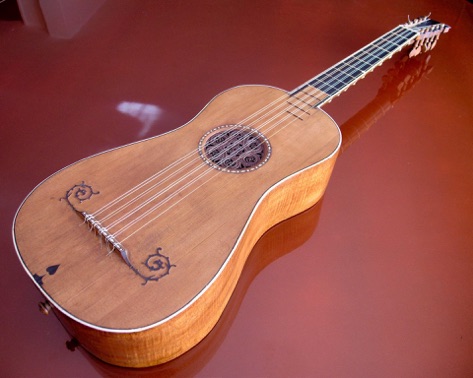 Lislevand is a world-renowned luthier who has performed at a number of international festivals. He has recorded works by Bach, among others, and has become well known for performing music from the Spanish Renaissance and the Middle Ages.
It is not known how many guitars Stradivari made during his career, but it is generally accepted that they were not his main focus. He is of course much better known for his violins.