"The Miller Girl"" is the first album produced by the collaboration of singer-songwriter Steve Hussey and multi-instrumentalist Jake Eddy. The West Virginia-based duo is heavily influenced by bluegrass instrumentals, with Eddy's banjo playing standing out in particular, and country lyrics.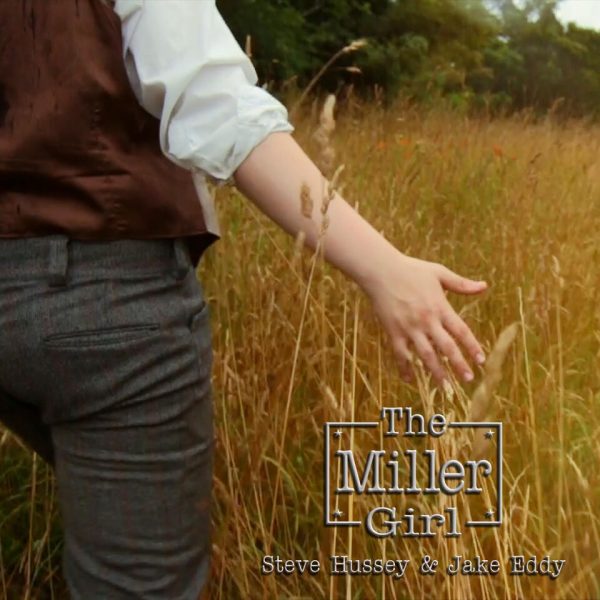 Among the albums opening tracks, "Into the Ether" stands out with its careful balance of upbeat yet at the same time resigned lyrics, with the focus on escaping an undesirable situation. Of all the album's tracks, it's the one with the least obvious bluegrass influence. Musically, it comes across as an acoustic pop song with a slight hint of banjo in the background.
The lyrics on the album's title track and first single, about a man falling in love, seem to come from a time that has slipped into the past or been forgotten. This simple, almost innocent song is accompanied by fiddle and Eddy's banjo.
There is perhaps more than a touch of the traditional country music themes of love and loss on "The Miller Girl." Take, for example, "The long list of Goodbyes," where Hussey recounts the story of a man who finds his girlfriend cheating on him with his best friend.
This is sure to appeal to fans of the genre and as Hussey has noted, the troubled times in which we live cry out for music that is authentic, straight to the point and even innocent. "Let's start a conversation about the transformative power of love in these confusing times," he said in a release with the album.
Judging by "The Miller Girl," there's no reason to doubt Hussey's sincerity about these sentiments. But it is at times a limited approach. Some of the love songs later in the album feel a bit forced and the listener is left wishing at times that the enjoyable music would be accompanied with more varied lyrics.
More information about Hussey's music can be found on his website. Jake Eddy, who has a bright future in music ahead of him at just 16, and Steve Hussey have their own Facebook pages, and a joint Bandcamp page where you can take a listen to some of their work.