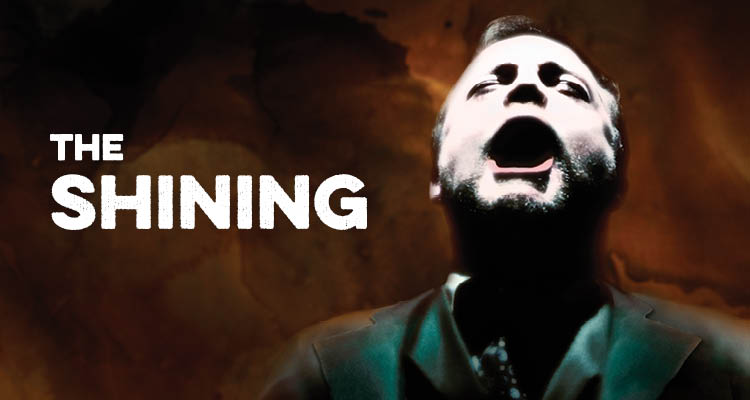 What would the aria "Here is Johnny" sound like?
Now playing at the Minnesota Opera, The Shining promises to be a genre-redefining work, appealing both to Wagnerian and bel canto fans and those who never set foot in an opera house before. Composed by Paul Moravec and with a libretto by Mark Campbell, The Shining is part of Minnesota Opera's New Works initiative, which aims to attract younger audiences to opera houses by commissioning and premiering new operas. Those include Grapes of Wrath and Silent Night, which actually won a Pulitzer for its score.
The plot follows Jack Torrance, a writer and recovering alcoholic who takes a job as the winter caretaker at the notorious Overlook Hotel, with wife and son in tow.
Soon he is gradually driven to insanity by the ghosts that inhabit the structure, and decides he wants to murder his son Danny.
This production is not a stage adaptation of Stanley Kubrick's film, though: on the contrary, the creators made a clear effort to stay true to Stephen King's 1977 horror novel. In fact, King strongly disliked Kubrick's interpretation, particularly for how he just dismissed Jack Torrance's wife Wendy to the sidelines.
Thankfully, King approved Campbell's libretto almost right after seeing the final version.
In particular, the structure of the novel itself, which largely depicts the characters' internal worlds and feelings allowed Moravec to write a score conveying more and more tension as they witness Torrance's progressive unraveling. As for how a horror novel can fit onto an opera stage, the authors invite us to have a more universal perspective.
"Stephen King's original novel is all about love, death and power," Moravec told NPR. "And those are the three foundational components for an opera."
If you plan to see the opera yourself, though, be prepared for disappointment: it's sold out for the entire run.