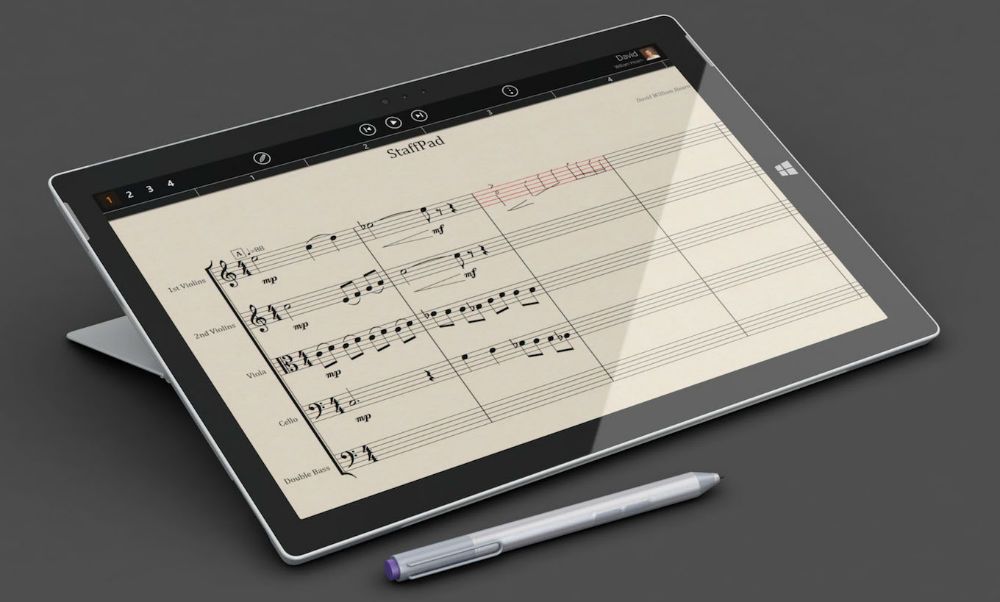 An exciting new app designed to enable composers and musicians to create musical scores by hand has been released called StaffPad. Made with the support of Microsoft, it is currently available on Windows tablet devices.
The creator of StaffPad is David William Hearn, a composer who was keen to offer an alternative to existing computer-based composition programmes like Sibelius.
The app allows you to use a pen and finger movements to produce hand-written musical notation, which is then converted in to a score. Your work is automatically saved and can be edited later, including on a desktop computer. The app also has a playback feature so that you can listen to how your musical creations sound.
StaffPad uses handwriting recognition technology to identify what you write with the pen, even making some alterations to improve lay-out when it converts it in to the score. If the programme is incapable of recognising the symbol you write, it will leave it in its original form for you to come back and correct, rather than automatically editing it and changing its meaning. These parts of the score will be highlighted orange so that you can easily locate them.
The scores you create are organised in to collections so that they are easily accessible in the future. You can also create custom groupings of instruments to serve as templates if their is a particular combination for which you regularly write.
The app can be bought from the Windows store and works on any Windows 8 device. It contains helpful tutorial videos to aid you in getting started with the new programme. Alternatively, here is a more detailed look at the various steps involved in using StaffPad by composer Philip Rothman who has tested it out.