Claudia Rosenthal, a soprano at the Pittsburhg Opera, stepped in at the last minute to sing two roles in La traviata after the lead soloist pulled out due to illness.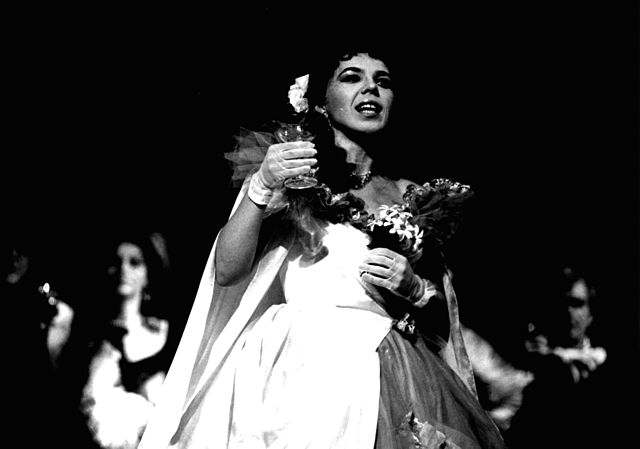 Rosenthal had been due to play Annina, but Danielle Pastin's late sickness meant she was promoted to sing the part of Violetta as well. Since nobody else was available to sing Annina, Rosenthal stood at the side of the stage and performed both parts.
Pastin was able to lip sink the role and the assistant stage director walked the part of Annina. "I was having conversations with myself," Rosenthal commented, "because Violetta and Annina have conversations."
The audience seemed to receive the last minute changes well. One attendee said that although it took a short time at the beginning for the performers to get used to the set up, by the middle of the first act one would hardly have noticed any difference.
We're not sure if something strange was in the air last week, but Rosenthal wasn't the only singer stepping up in a crisis situation. At a concert at the Gesellschaft für Musiktheater in Vienna last Monday, an 87-year-old tenor deputised for a soprano who was feeling under the weather. Kurt Equiluz, who performed with the Vienna State Opera choir from 1950 until the early 1990s, sang an entire programme of works by Randhartinger, Liszt, Marx, Wolf and Salmhofer.