Charlotte Church is the latest artist to state her opposition to performing at US President-elect Donald Trump's inauguration next week.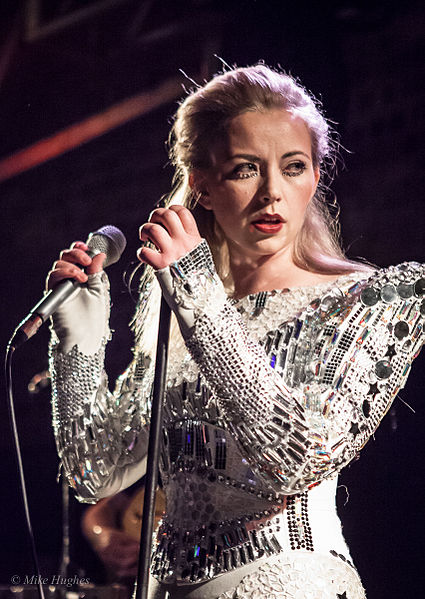 Writing to Trump's account on Twitter, Church said, "your staff have asked me to sing at your inauguration, a simple internet search would show I think you're a tyrant. Bye."
Church is not alone in her hostility to Trump. Jan Chamberlin, a  soprano in the Mormon Tabernacle Choir, which has been publicly confirmed as one of the performers, announced last month she would not appear and that she was quitting the choir. She wrote a resignation letter stating that she "could never look myself in the mirror again with self respect" if she appeared at the inauguration.
Other cultural figures have united to call for an art strike around the date of the 20 January ceremony. A document called "J20 Art Strike Letter" is being circulated to museums, art galleries, music studios and other facilities. It reads in part, "We address ourselves to the people who make our cultural institutions run on a daily basis, including many of our own friends and colleagues. Those who work at the institutions are divided in multiple and unequal ways, and any action taken must prioritize the voices, needs and concerns of those with the most to lose. However you choose to respond to this call, Art Strike is an occasion for public accountability, an opportunity to affirm and enact the values that our cultural institutions claim to embody."
The artists also note they are not acting within their specific field, but in solidarity with broader oppositional sentiment to the Trump administration across the country. They declare they are not striking against the arts or cultural institutions, but to reject "normalization of Trumpism—a toxic mix of white supremacy, misogyny, xenophobia, militarism, and oligarchic rule."
Spokespeople for Trump have played down the significance of several artists refusing to appear at the inauguration, saying that Trump does not need celebrities to be present.
Did you enjoy reading this article?
We rely heavily on the generosity of our readers in order to continue and expand our work. Even a small, regular donation can go a long way to help us pay our writers and expand our team so we can bring you the latest from the world of classical music and beyond. Please donate today in support of our Patreon campaign.