Research carried out by the Royal College of Music among singers and audience members at a classical music concert has uncovered exciting new evidence about the beneficial impact of both activities for health and well-being.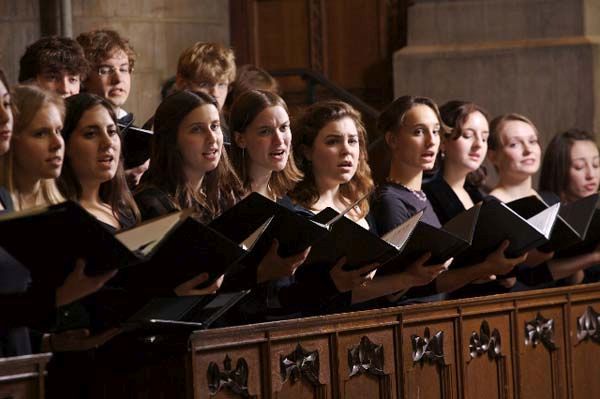 The RCM's Centre for Performance Science, based on a sample of 49 audience members, revealed that attending a classical concert reduced physical stress levels. The study also investigated the impact of rehearsing and performing on the 15 singers who gave the concert, discovering that a similar decline in stress levels took place during practice sessions. The research used saliva samples, ECG readings and questionnaire responses to reach its conclusions.
"This is the first time participation in a cultural event has been shown to have significant psychobiological effects, and the implications are hugely exciting, particularly when taking into account previous research by the Centre for Performance Science which links reduction in stress hormone activity with increases in immune function. This preliminary study provides several new avenues of further investigation of how making and experiencing music can impact on health and wellbeing," explained Aaron Williamson, Professor of Performance Science.
Specifically, the RCM found that watching a concert reduced levels of the stress hormones cortisol and cortisone, while also leading to a decline in negative moods such as anxious, tense, afraid, confused, sad. Positive mood states were observed to increase, described as relaxed and connected.
The same stress hormones were reduced in singers undertaking a low-stress rehearsal, but increased in a high pressure setting such as a live performance. But regardless of the environment in which the singing was carried out, the cortisol-cortisone ratio dropped, indicating that singing is beneficial whether in a pressurised environment or not.
The research was due to be repeated on 7 July at a concert at the Cheltenham Festival.