During a bright summer night, soprano Jonna Jinton showed us the magic of an ancient Swedish herding call.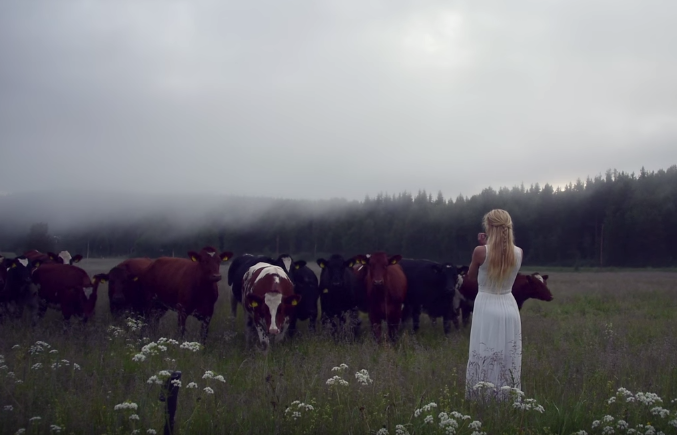 Soon after she started vocalizing, the cows moved towards her, managing—unfortunately–to bring "a million mosquitos" along.
"But what a magical night," Jinton comments on her Youtube channel.
Since herding calls known as ranz des vaches are quite popular in classical music, as in the William Tell Overture and the third movement of the Symphonie Fantastique, we now hope that an orchestra will perform those on a field with cows nearby. Both orchestral instrumentation and an alpenhorn would be required.