The Ulster Orchestra was birthed in 1966 in Northern Ireland and has provided the only source for symphonic performance from professional musicians for the area's communities. Yet due to funding shortages, the Irish orchestra faces possible extinction.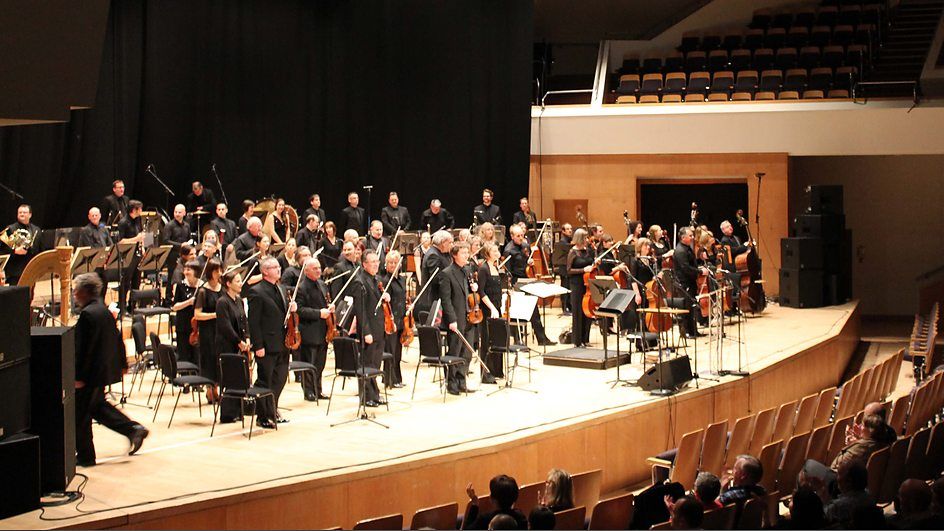 Like most symphonies and arts organizations that rely on private donations matched with grants and other endowments, The Ulster Orchestra will experience cuts from a series of funding arms for the end of 2014 and into 2015. Both the Arts Council and BBC grants have been cut by close to 30% along with other cuts from funding branches within Northern Ireland. Unless an infusion of funding comes in before the end of the year, the orchestra will be determined unable to operate and will be forced to shut its doors.
Throughout the history of the orchestra, difficulties have presented challenges for the organization including violence and unrest within the community, even a bomb scare. Despite these obstacles, Ulster has never missed a concert performance, even traveling to remote areas where symphonic performance opportunities do not otherwise exist. Performing on stage is only a part of the great public work this organization provides to the region. Arts and music education within the schools has been a mainstay for years, teaching the youth of Northern Ireland the process of how music is made. Many of these educational opportunities are in rural areas where music education is at a low.
The incredible contributions to the whole of Northern Ireland's communities and peoples faces a monumental loss should the Ulster Symphony shutdown. However, with the help of individuals through petition, this orchestra does not have to reach a tragic fate. To sign the petition and help keep music alive in this part of Europe, visit their link.