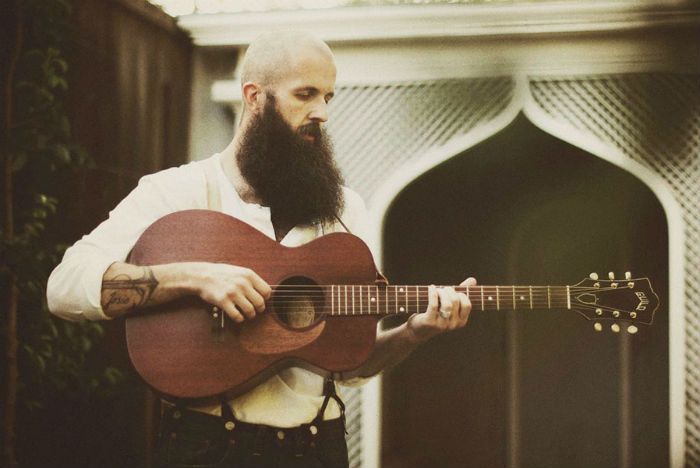 Musicians who want to succeed in today's music industry have to have more than just a good sound. They need a mission.
This admonition is not just coming from me as a coach and mentor for unsigned and DIY musicians, but also from one of the most successful names in indie folk music: William Fitzsimmons.
Fitzsimmons has done in a decade's time what many artists spend their careers trying to achieve, a world-wide fan base of loyal and dedicated followers. Since his breakout album Goodnight, the former psychiatrist-turned-songwriter has used music as a therapeutic resource for people looking for help through trying times. Trial is no stranger to you or I, but our methods for processing it are different. Here's another way Fitzsimmons brings a mission statement into his work.
The son of blind parents, Fitzsimmons left a career in the mental health profession to pursue music as a full time occupation. His first albums told a complete story of coming to terms with divorce, first his parents and then his own. Using music as a therapeutic medium, audiences were drawn to his work and his career began to take off.
Following the success of his first two records, Fitzsimmons would begin to write more openly, taking his songwriting in new directions including the land of cover songs, particularly a Katy Perry variation of I Kissed A Girl. Like most well-done cover songs, this added to the intrigue of the bearded songwriter.
His latest album, Pittsburgh, returns Fitzsimmons to his original form, recalling both the songwriting, lyrical style and production elements of his earlier work while also showcasing the transformative power of his music. The subject matter hits closer to home than some of the more recent records. Pittsburgh tells the story of his family coming together following the passing of his grandmother.
William Fitzsimmons likes to keep his material close to the chest and subjects close to home. It allows him to not only be as genuinely honest with his work but also connect better with his audience, who continues to return to him for musical therapy.