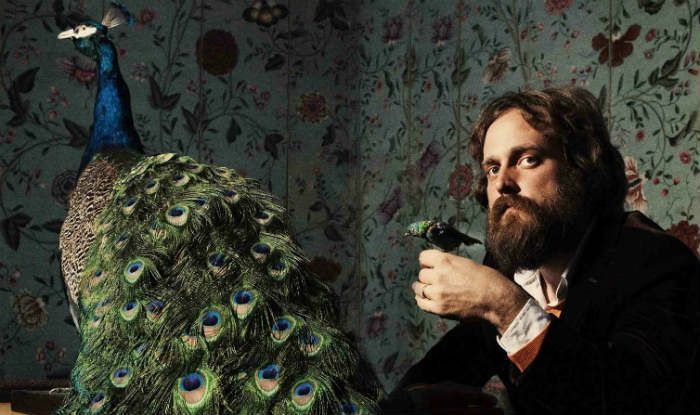 Demos and rare recording are those little bits of history that true fans cherish more than anyone else. A band or musician's Super-Fans will line up out the door and around the block for the chance to hear something unknown and undiscovered from their favorite artist.
The recent release of Iron & Wine's Archives Vol No 1 has achieved this pinnacle for his fans, not just those fanatical followers but those interested in hearing one of indie folk music's biggest names early work.
Sam Beam, aka Iron & Wine, became a songwriter almost accidentally. According to the short film "Dreamers And Makers Are My Favorite People," music wasn't something Beam set out originally to do. But when it caught on and people were interested, he answered the demand and kept making music.
Beam's songwriting (as Iron & Wine) has shifted since the early days, as illustrated in the comparison of sound textures in the full band renditions of Ghost on Ghost and Kiss Each Other Clean to the home recording style of The Creek Drank The Cradle. Recalling the early work, his latest release is a collection of recordings made in the first days of his songwriting, a collection of previously unreleased music (at least officially unreleased) gathered into Archives Vol No 1.
The group of sixteen tracks reflects the folk guitar and whispered vocal style of what made Iron & Wine an emerging indie songwriting talent over a decade ago. Standout tracks include Freckled Girl, Beyond the Fence, and Everyone's Summer of 95.